Create a new food icon.
Know-how
Brand strategy and advice
Identity / Branding
Feed reinvents the meal break.

Situation & challenge
Stand out with an innovative but divisive product.
By inventing a real take-out meal, Feed. , the smart food UFO, has decided to take over the world. For this, the brand is looking for a universal positioning and a website that can meet e-commerce ambitions. A major challenge to satisfy the appetite of a growing community, but also of a large audience, sometimes skeptical.
Concept
Create an icon.
Like Bic or Post-It, Feed. offers a product that can shake up the sector. A simple, identifiable and unique product that the brand must use to set up as a timeless reference. What is today a curiosity will tomorrow become a reflex accessible to all.
Means strategy
To reveal oneself in Europe
Digital identity
Brand platform and editorial charter
3D packaging of products
New website
Social media strategy consulting
Display and TV campaign concept.
Results
The number of unique monthly visitors increased from 50K to 2 Million in January 2019
The visit time increased sharply from less than 2 min to almost 3 minutes on average.
Bounce rate dropped 23%
Best repeat rate in our target 18/35 year olds.
01 Brand identity. A Feed. for everyone.
With the promise "Eat well, Live free", Feed. delivers its universal message, a promise to eat healthy and to free yourself as much from our constraints as from our own barriers. It's the spirit that bears the mark. Its healthy and transparent positioning is reflected in an identity that aims to be as unifying as it is elegant.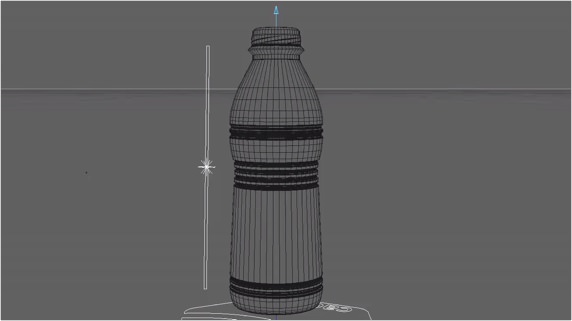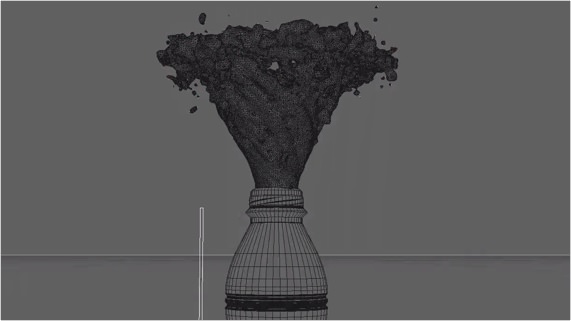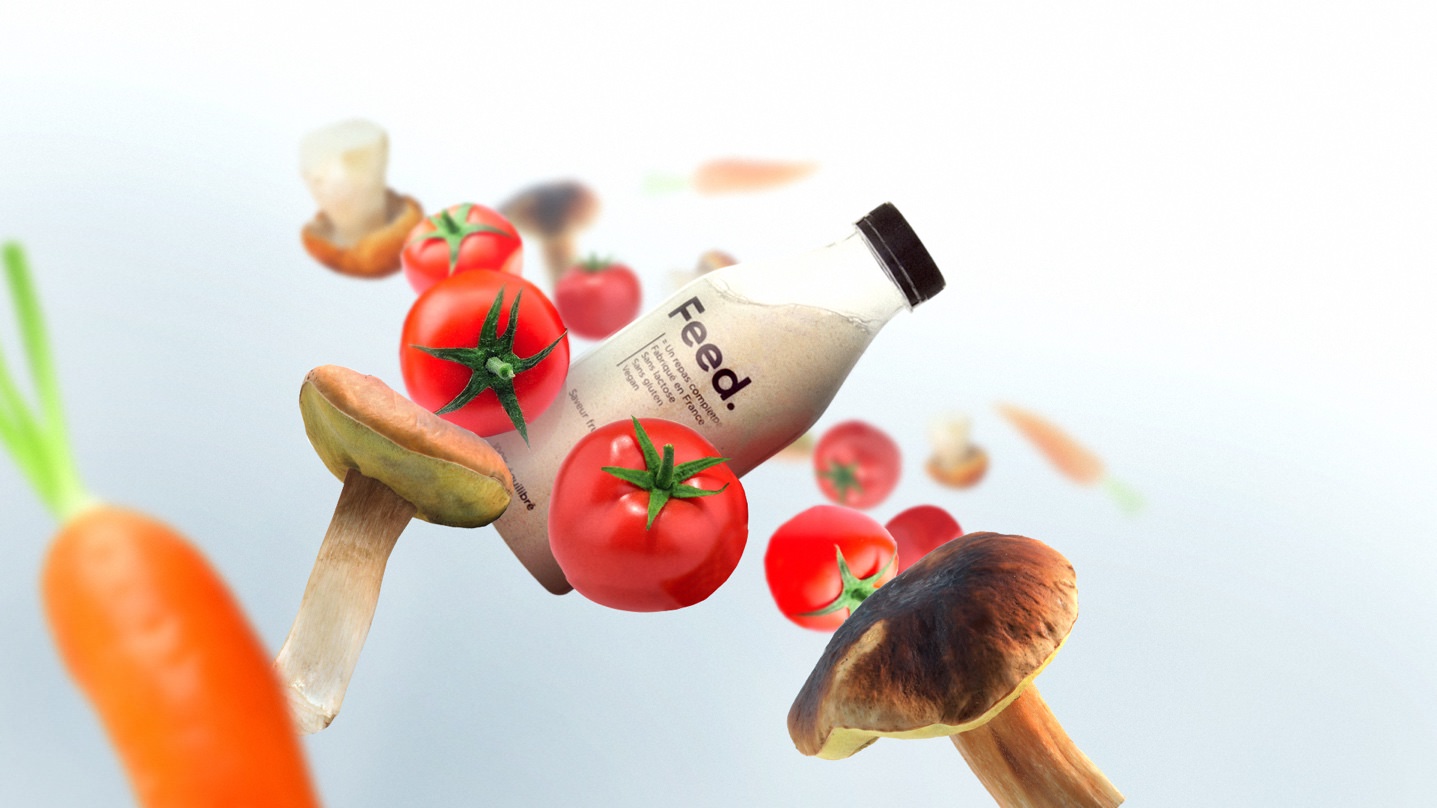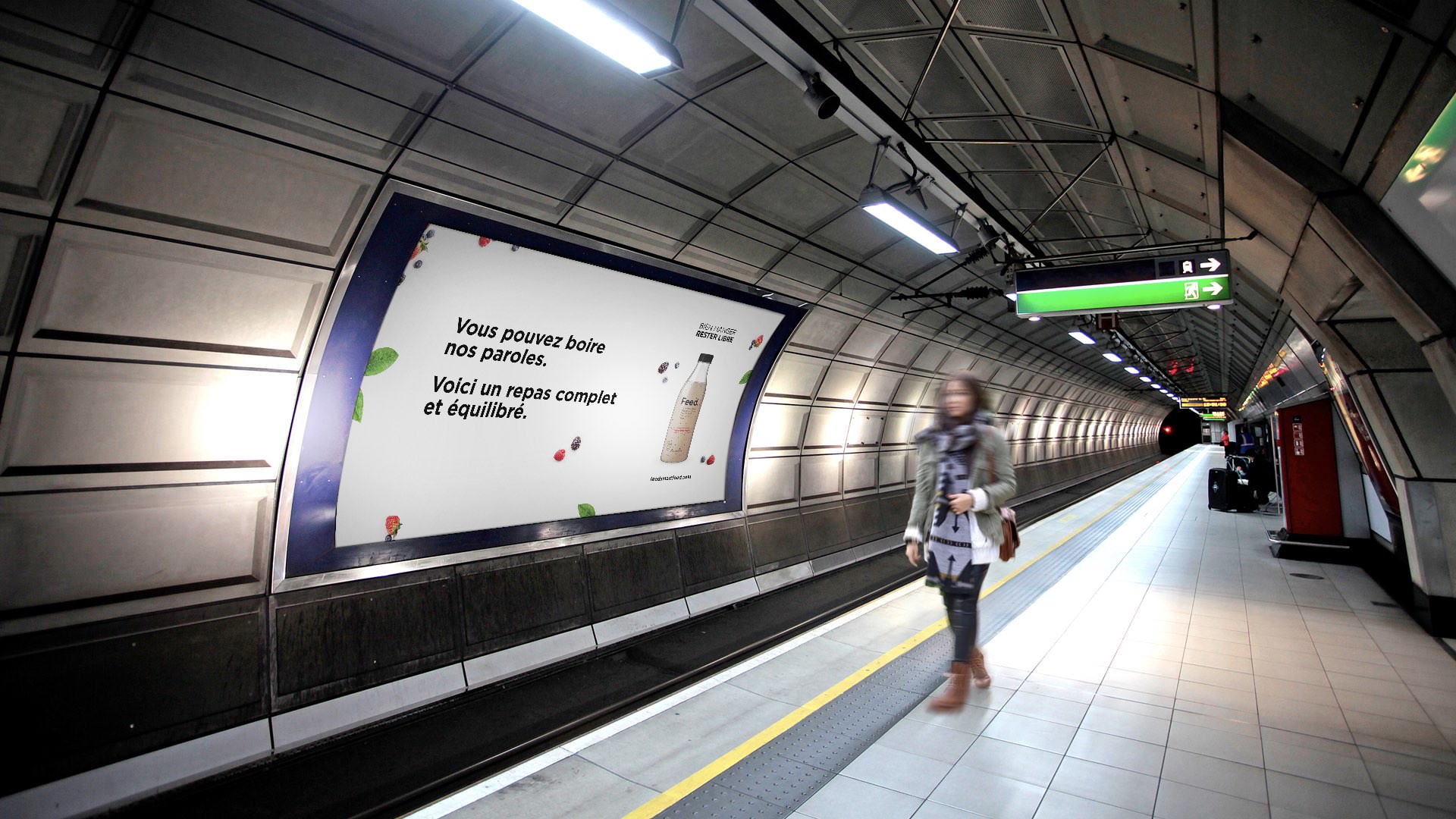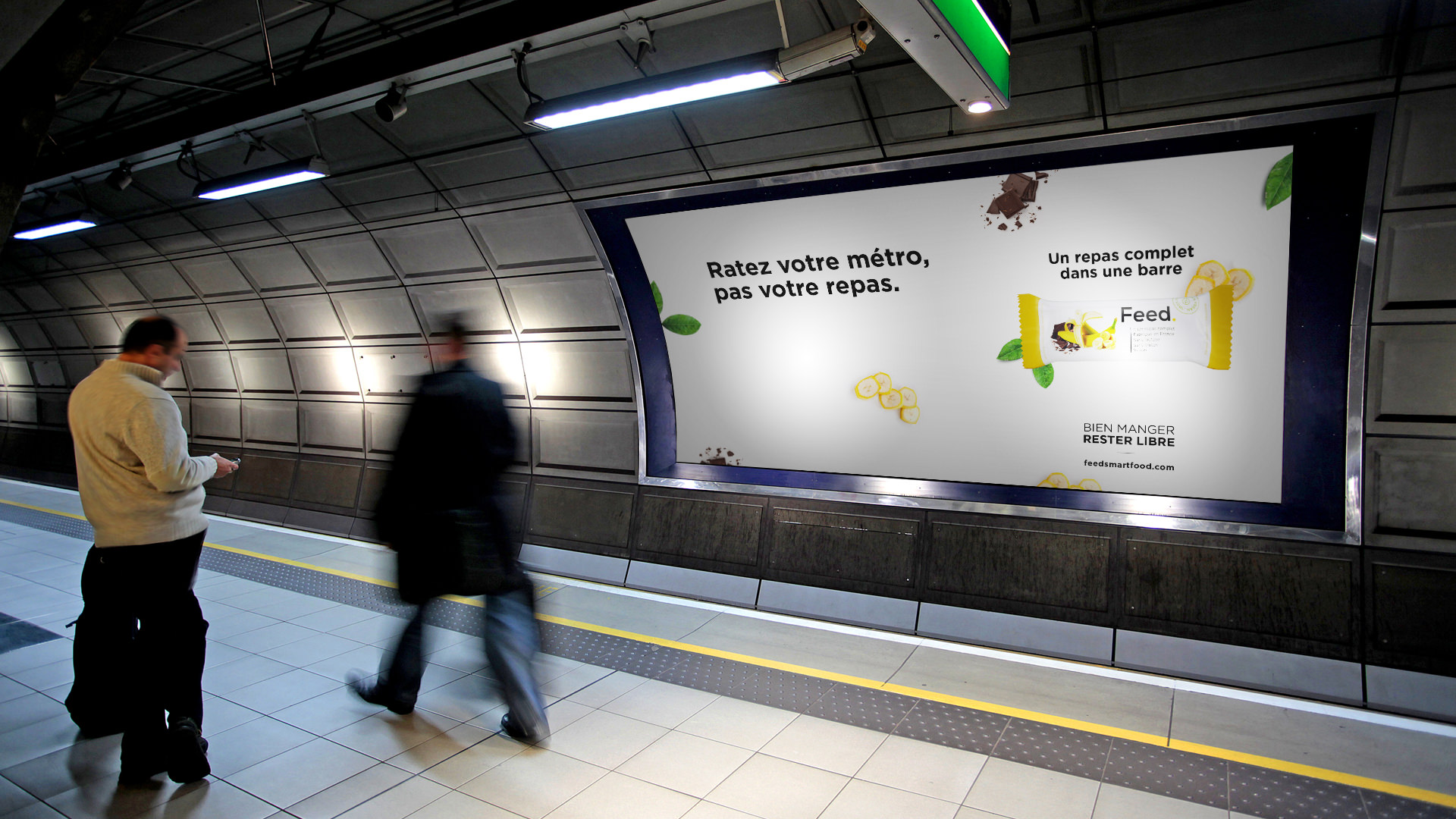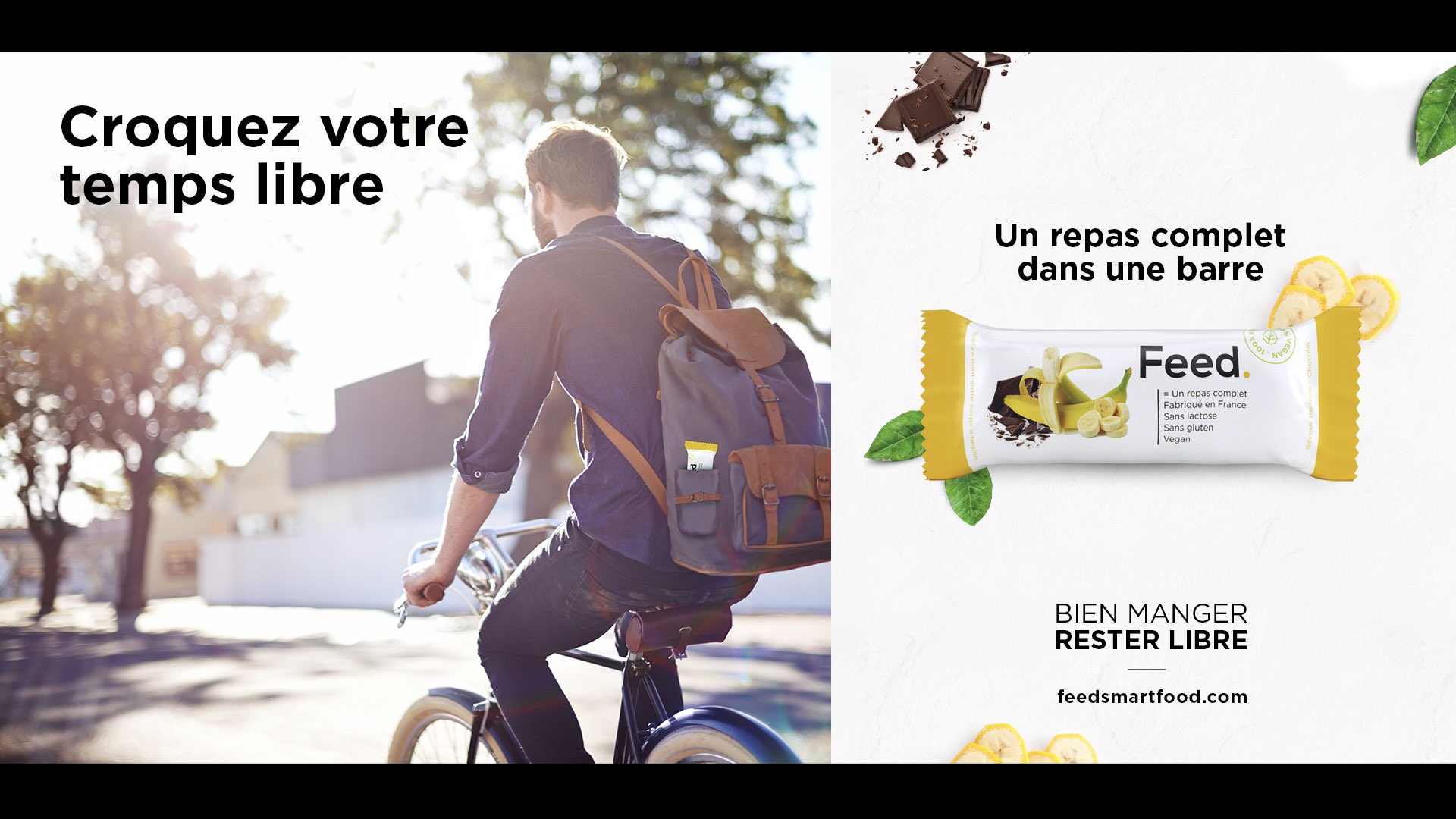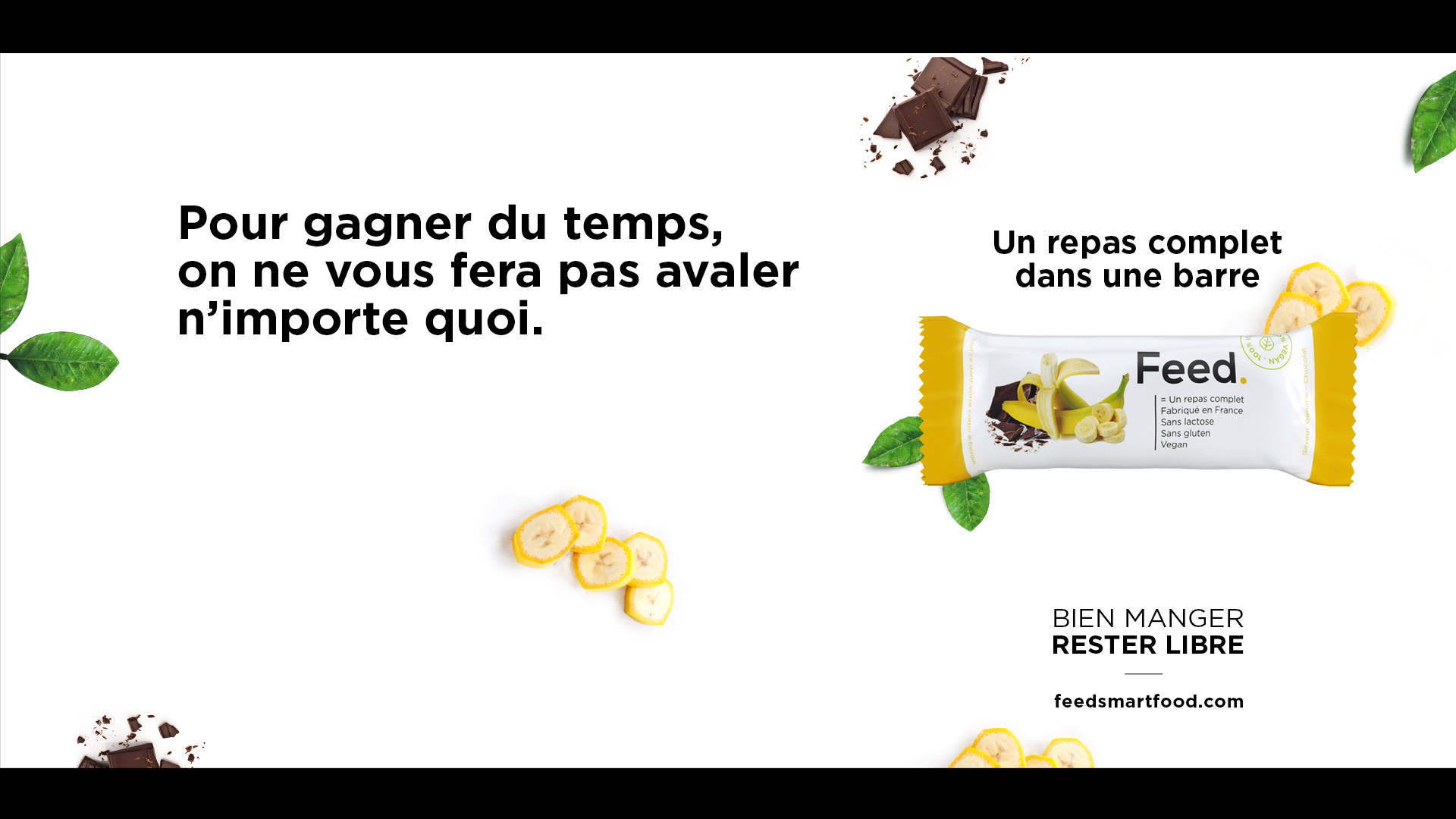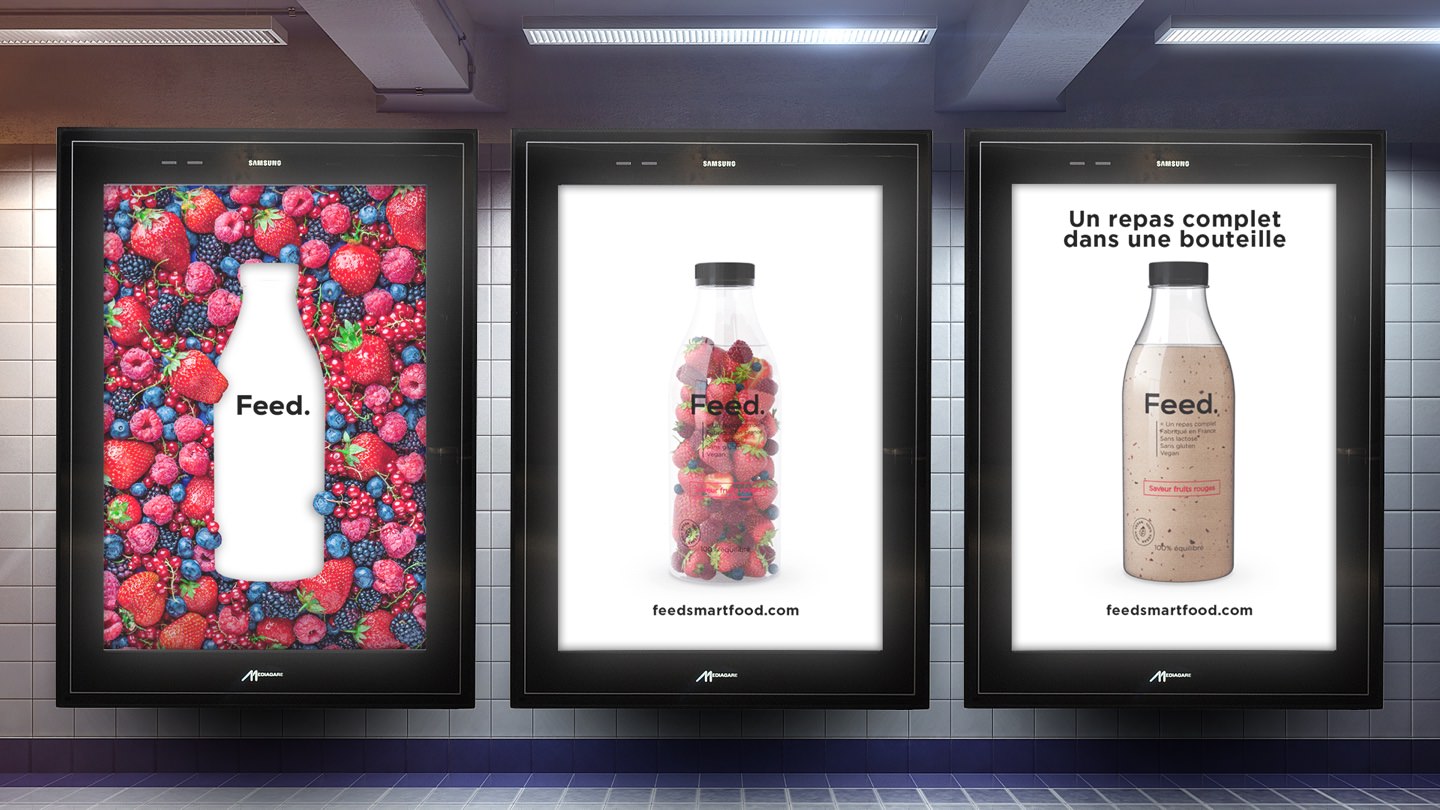 02 An attractive and light e-commerce platform
To conquer a large market, the site incorporates an e-commerce platform designed to seduce and keep people coming back. Smart and functional, the ergonomics offer intuitive navigation.
A modern and interactive shopping experience, adorned with animations and 3D models to enhance content and containers and support the avant-garde positioning of the brand.