How to efficiently understand innovation for agencies and brands?
The advent of the Internet has irreversibly facilitated access to technology for a wider population. In this sense, it has allowed new experiments, appropriations, and created new practices, new habits, new trends.
In the range of technological innovations that punctuate the market (mobiles, voice assistant, social networks, Artificial Intelligence, Creative Data, WebGL, Augmented Reality, Virtual Reality, Humans 2.0, 3D printing…), many are taking on the appearance of new forms of communication, creative opportunities. Brands and agencies do not need more to try to seize the opportunities offered by these technologies, sometimes failing to grasp their real usefulness when faced with a communication problem. Indeed, we are sometimes surprised to let the artifices of technological innovation take precedence over our reason and our reflections. And each new medium, each new tool then becomes an emergency weapon to be drawn at the risk of conveying an outdated image. Decryption.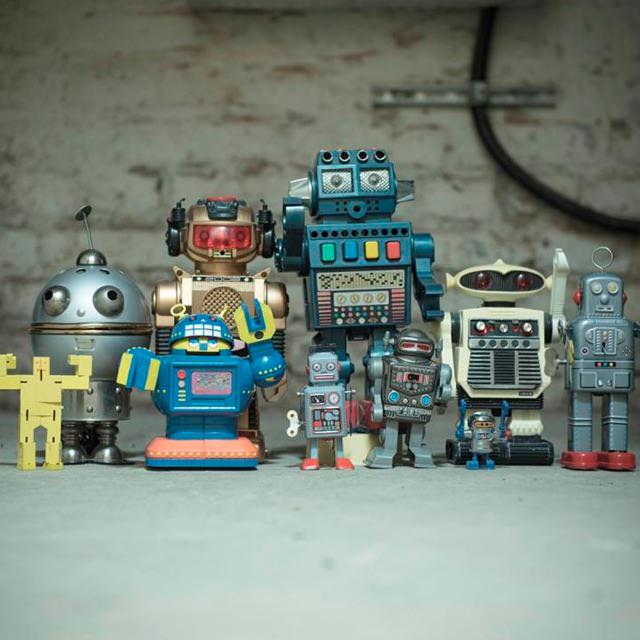 Conversational is trendy: everyone has their chatbot!
Everything is going very quickly under the aegis of the digital revolution. An anxious, anxious feeling, which invades millions of people, target consumers, for lack of pedagogy, assistance. So we react, we think, we innovate, and … we copy innovation, we use the latest technological gadget by passing it off as innovative communication. We copy what seems to please the consumer and therefore the customer because it is trendy, you see. To satisfy the conversational trend, to give new meaning to the brand. The birth and proliferation of chatbots significantly illustrates the need to assert an identity through technological innovation when brands and agencies lay the groundwork for a digital strategy. We are told that the Holy Grail of conversation between the brand and the consumer. Recall that a chatbot is a robot capable of imitating human behavior, whether written or spoken. Now is the time for a fabulous world where the robot takes on the role of an enhanced advisor, to satisfy all your requests. Yes, but…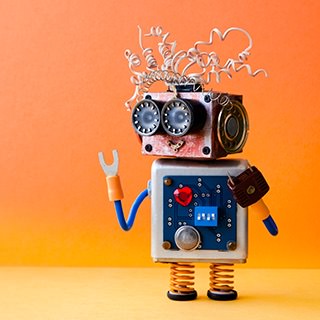 If chatbot technology offers the advantage of evolving in an open ecosystem allowing to bring something new in the relationship between the brand and its consumers, is it really synonymous with innovation for the brand? Finally, are Internet users satisfied with the innovation response that the brand and their digital agencies are trying to provide them? Nothing is less sure.


You have to ask yourself the right questions. If 82% of Internet users seek online help during a purchase, and 63% consider messaging as the preferred channel for customer relations, the fact remains that 80% of them prefer when this is possible, interact with a human. Whatever you think, whatever you say, the chatbot can be an undeniable operational advantage in the way of enhancing the customer experience, but it must in no case be at the heart of a digital strategy. Technology alone has no real meaning or added value for brands in the relationship they have with their consumers. We must first know how to identify and define the needs of consumers and the right response. Technology must be studied wisely, and considered in a global reflection on the relevance of its use as an effective creative response to a brand issue. This is what leads a certain number of brands to readjust their little robot, for others to turn away from it completely, like the American e-commerce company Everlane, which has completely eliminated its bot order tracking service, or the JDD, which quickly backtracked and ordered the layoff of Dede, its house chatbot which aimed to support internet users in choosing their 2017 presidential candidate , providing information on candidates and their programs according to major themes: economy, employment, security, international, personal tastes … The underlying objective: better inform Internet users, but also open up to a target audience of younger readers , lacking benchmarks. A good idea on paper. But the reality was quite different. Dédé, the robot, doesn't really hold water in his response scenarios and the bot's conversational tree contains multiple flaws. Result: the bot goes around in circles, unable to provide clear answers to simple questions, leaving the user in a frozen situation, with no escape route possible.
Innovative technologies at the service of storytelling
However, not everything is gray in the bot landscape, and a few examples tend to brighten the horizon. When a brand decides to remember that the user experience remains the cornerstone of an efficient digital strategy, this inaugurates great successes. This is the case of Lara, the first lovebot signed Meetic. Launched on the Messenger platform, Lara is able to analyze real elements of language according to around fifty criteria (size, hobbies, imperfections, astrology, etc.) which enrich the details of the members' profiles, thus offering a very natural discussion which and thus find a potential meeting with the person you are contacting. A remarkable user experience made possible by mobile technologies which wisely convey the brand's values ​​and promise.
As soon as a new technology arrives on the market, we often tend to grab it and use it as we used the one before it. To be the first to be able to display their mastery of innovation, and be proud of it. But any technological innovation has its own language and characteristics.
If there is an innovation that influences our uses and reshapes communication practices, Virtual Reality would surely be cited among the winners. Its growing development should not make us forget that there remains only a communication medium of which it is essential to understand its essence to know how and when to exploit it and offer a full brand experience for the consumer.
Above all, agencies and brands should ask themselves whether it remains the most suitable technological medium for responding to a specific communication problem.
Building a virtual reality experience should be synonymous with communication opportunity, not the other way around. Technological support magnifies storytelling, in the sense that it offers a story that no other support can offer. A story where the consumer is fully engaged, in a multisensory way, where he interacts with a situation, a universe, characters.
Virtual reality at the service of storytelling gives users a unique role to play in the experience offered to them. An experience to lastingly link the brand and the consumers affect, to continue to touch them with a clever mix of entertainment, usefulness and interest. Otherwise, it will be
Essentially perceived by the consumer as a simple gadget with no real added value, and the brand will have lost its bet.
Samsung is one of the pioneers of the genre. Carried out with the agencies Cheil Amsterdam and HvDM, Samsung and the Dutch traffic association (VVN), have developed an immersive experience to educate children and adolescents about the dangers of traffic using virtual reality. Entitled "Beat The Street", this VR Game gives these adolescents the possibility of confronting themselves via Samsung's virtual reality headset, at the risk of accidents incurred due to their misidentification. Particularly rich in emotion, this immersive experience allows these adolescents, in a country where the bicycle is king, to change their attitudes and behaviors in everyday life. This is not surprising since immersion contributes to generating experience, a source of emotion, and therefore of building heuristics conducive to profitable behavior for brands. More recently, Decathlon has also taken advantage of virtual reality to offer an innovative customer experience. Or how to make a spatial constraint, a unique and surprising sales tool. The French sports brand has set up a VR installation in store giving users the opportunity to browse the range of Quechua tents, and simulate its installation in real size in several settings (mountain, forest, desert), adjusting weather and light conditions as desired.
Vous voulez en parler avec nous ?
Pourquoi ne pas se rencontrer pour échanger autour d'un projet ou d'une technologie ? Nous serions ravis de partager notre vision des choses !
Contact us