Candia Professional places creativity at the heart of its brand.
Know-how
Brand strategy and advice
Candia Professional places creativity at the heart of its brand
Situation & Challenge
A brand to conquer the world
A major player in the B to B dairy sector, Candia Professional wishes to strengthen the power of its brand, in particular vis-à-vis chefs from the Asian continent and the Middle East, who are particularly sensitive to French know-how.
Strategy & creative idea
The creative partner in the kitchen
With the conviction that the brand has all the ingredients to become a top of mind in the culinary sphere, Sweet Punk rethinks the brand promise of the French advertiser. By relying on its sex appeal, Candia Professional positions itself as a broth of creativity made in France for professionals around the world. More than a service provider, the brand is transformed into a true creative partner.
Resources strategy
Assert your leadership
New editorial charter
An editorial concept based on the notion of transmission.
Highlighting Candia Professional's authentic know-how
This territory makes it possible to creatively enhance products and international influence.
Graphic identity
The visual identity has been completely redesigned at the crossroads of the delicacy and technicality of Candia Professional products
a rich palette of colors on a darkened background supports the brand's premium universe
an organic circle, in perpetual movement evokes the spirit of creation
a feeling of floating, weightlessness values quality and simplicity
Inspire the chiefs
Site
a new website designed as an inspiration tool for chefs
an interactive wall of innovative recipes
"member" access with exclusive content allowing loyalty of the chefs and the implementation of a CRM strategy.
Connect to your target
Instagram support
We made Instagram the brand's social media home.
a dual strategy: very aesthetic visuals to penetrate the network, highly charted visuals to develop attribution to Candia Professional.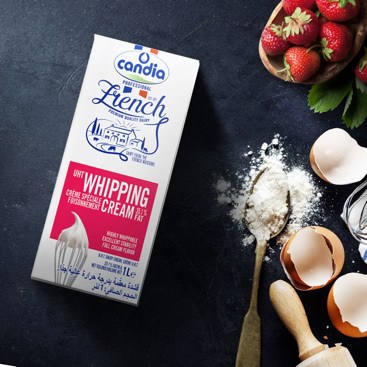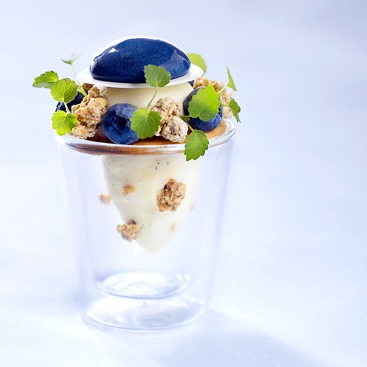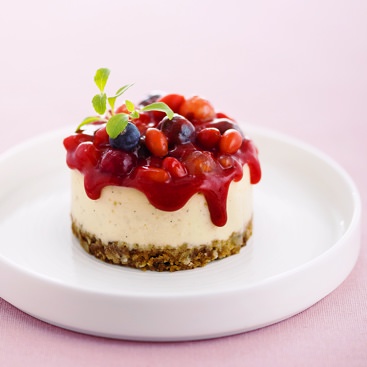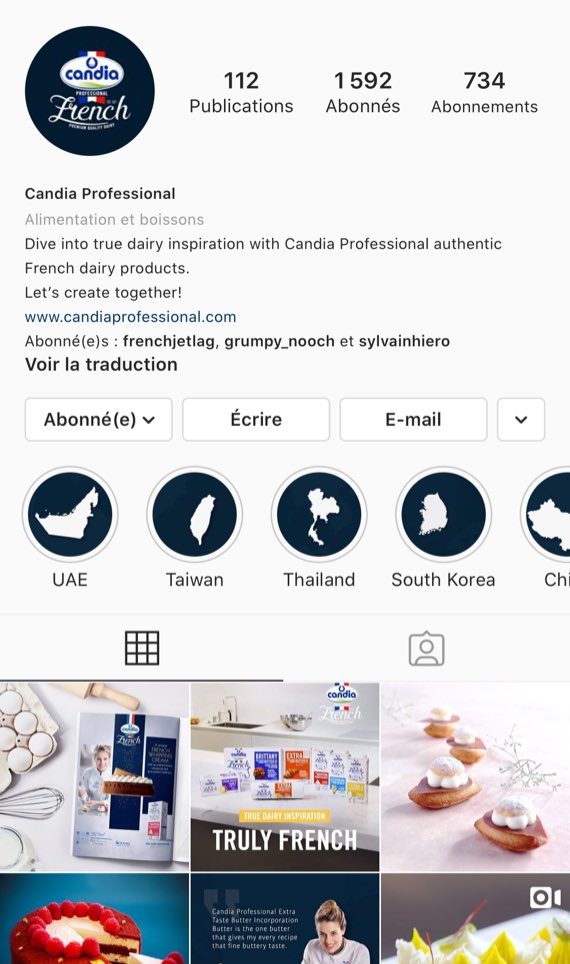 An attractive and efficient website (17% of visitors become members, 60% form completion rate)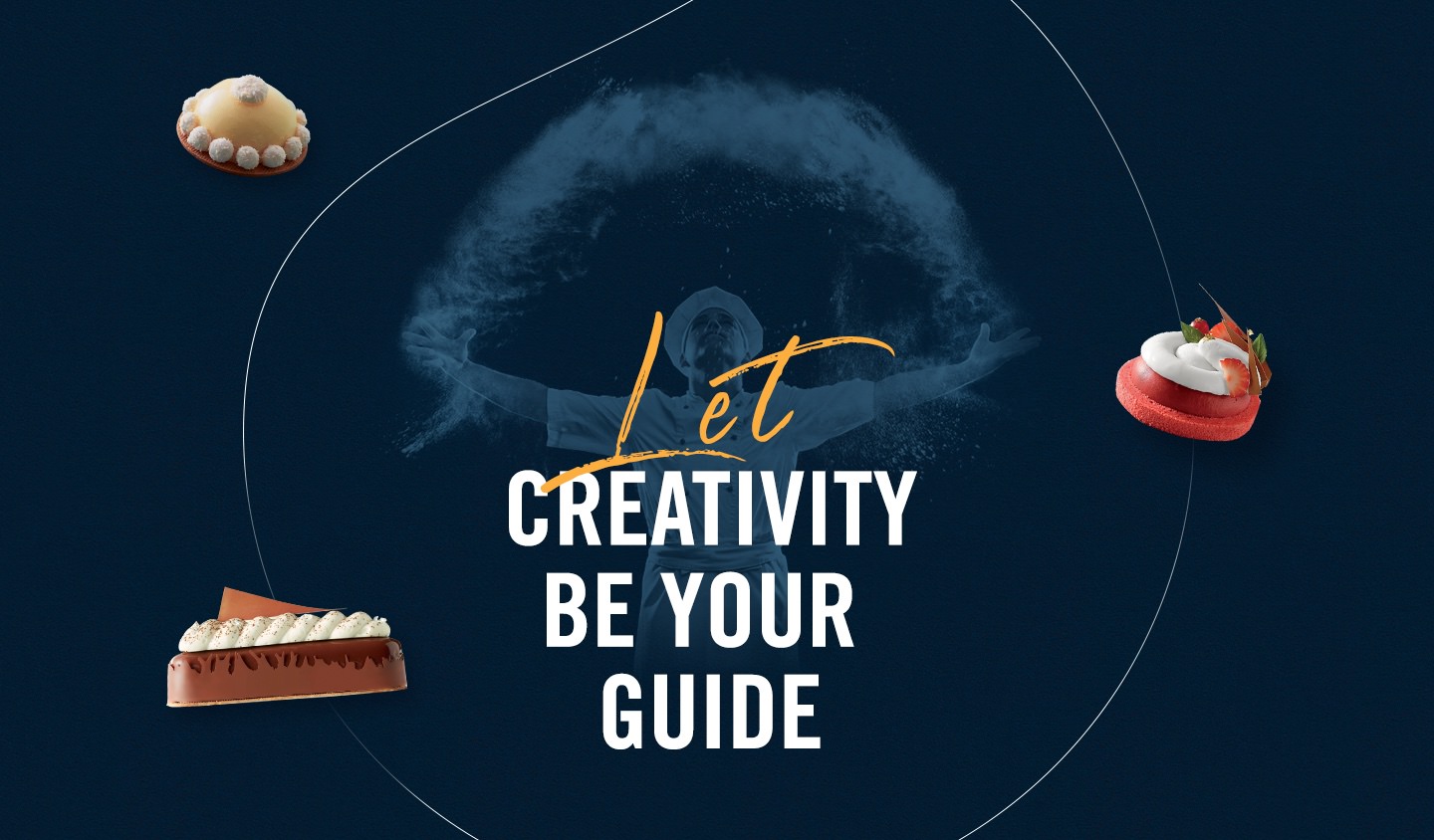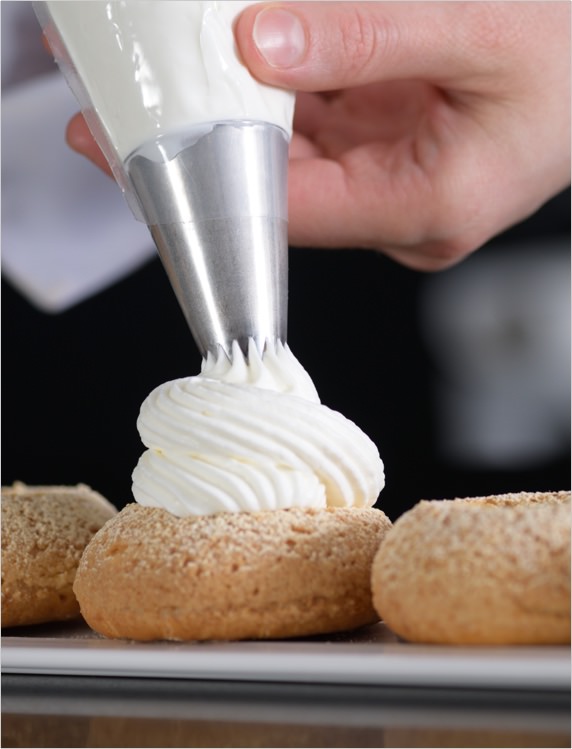 + 383% followers in 1 year on Instagram, and nearly 20% engagement rate on average per post.