Châteauform 'opens its doors to change.
#Backtogether the key to find each other.

SITUATION & CHALLENGE
In the heart of cities.
Following the health crisis, companies are seeking to reconnect with their employees. Through its "City by Châteauform" offer, the brand is interested in a new target by opening its doors to young urban and dynamic start-ups. Châteauform 'therefore wishes to revitalize its image in a delicate context.
STRATEGY
The renewal of a leader.
To revisit the codes of its Châteauform communication, and attract the attention of a new target, we have moved the brand away from the usual "catalog photos" while respecting its soul. Thus, by adopting a new representation around a unifying message, it takes an innovative and central posture in its business.
CREATIV IDEA
Together whatever happens.
Promote a powerful message through two-way hooks, calling out Internet users to the desire and need to be together after the crisis. This desire is embodied by engaging and colorful illustrations that bring modernity and pep. This campaign is carried by the unifying hashtag #Backtogeher, which allows Châteauform 'to assert its leadership and gain spontaneity.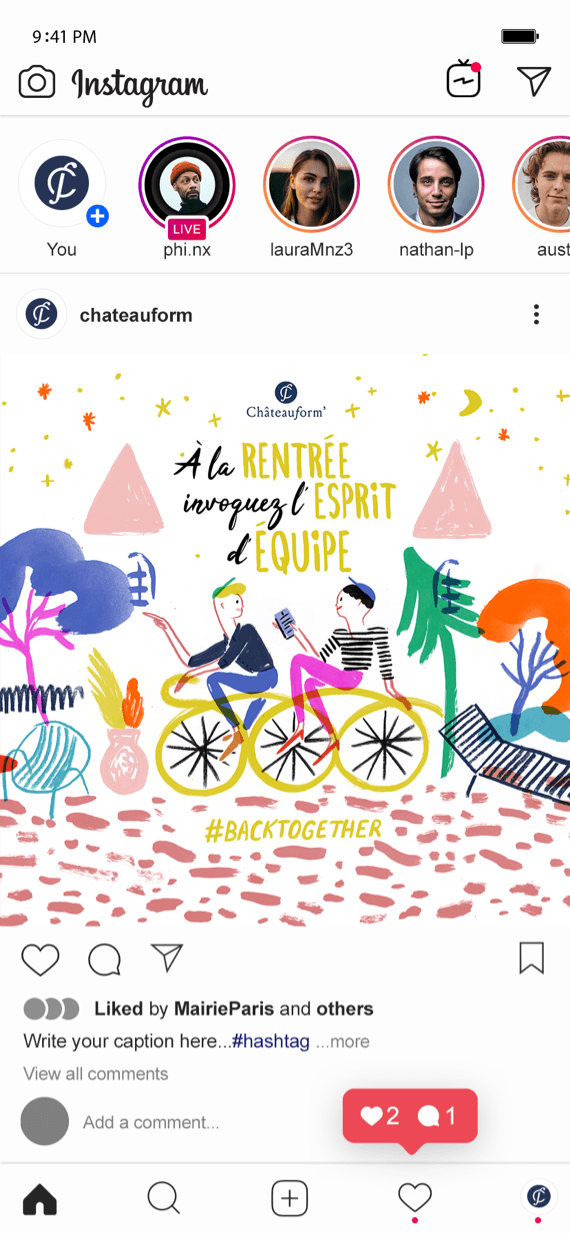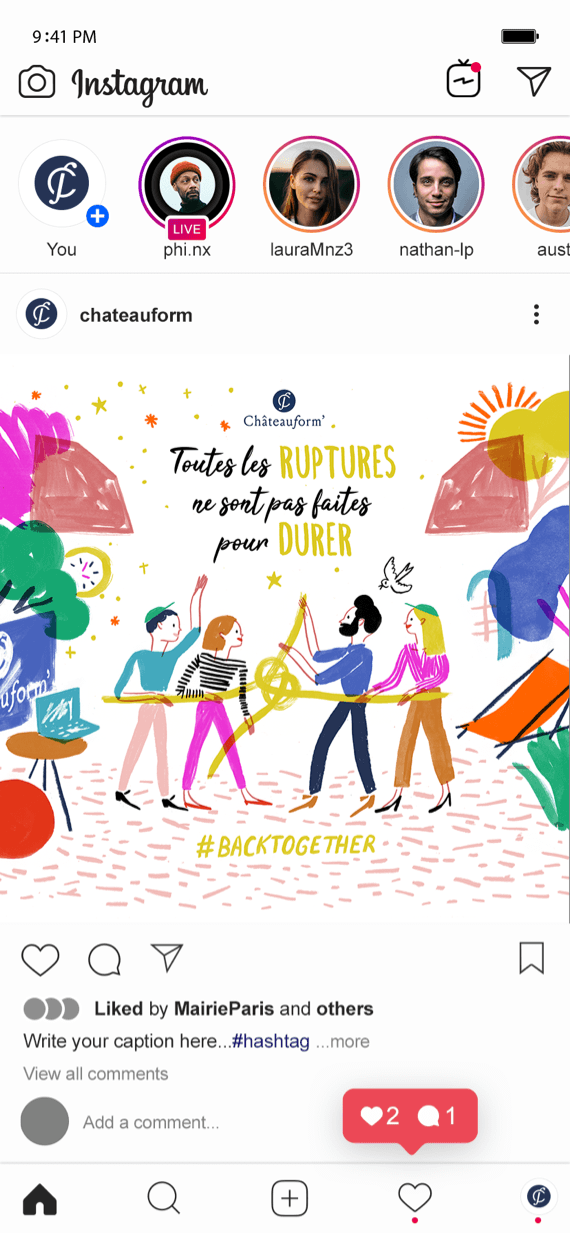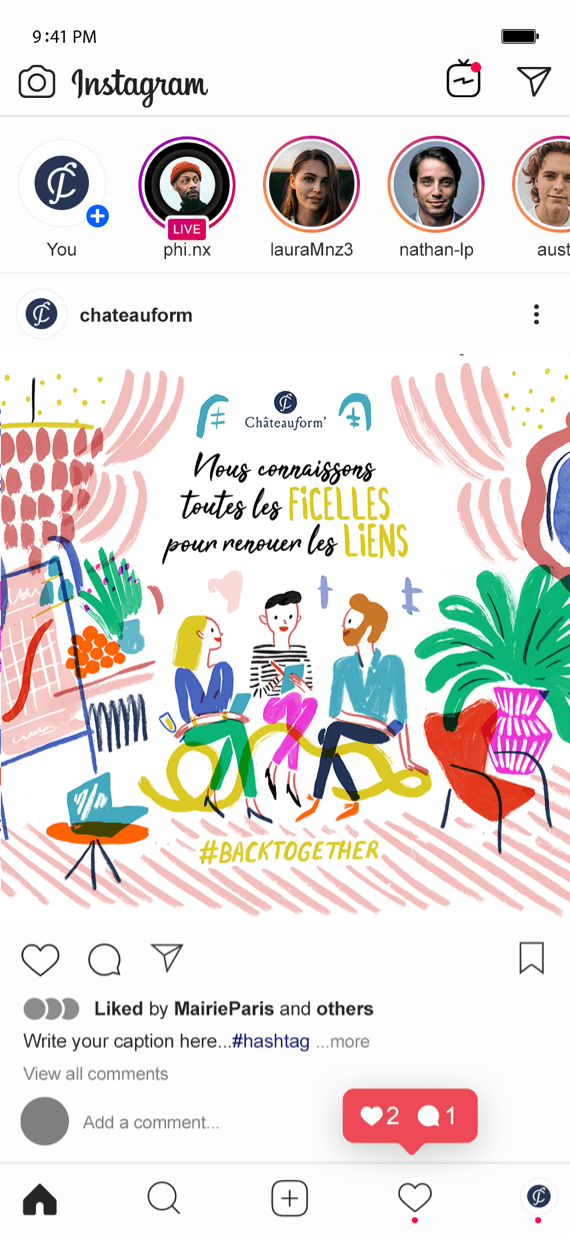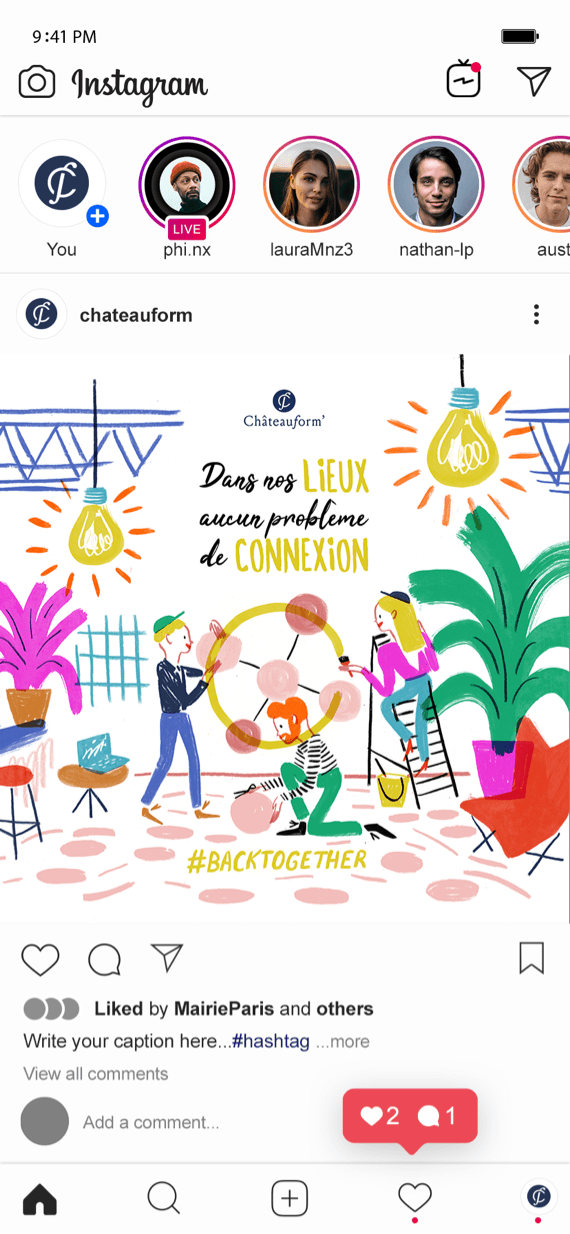 ARTISTIC DIRECTION
The power of illustration.
Edith Carron is a talent for joyful colored pencils and a very spontaneous style. It brings subtlety and elegance to the premium words of the brand. Her vibrant features echo the ties that unite us. Deceptively childish, they reflect both conviviality and societal commitment.