The first collaborative comic strip to fight AIDS.
Sectors
Associative / environment
The association fighting against AIDS makes its first time with digital
Situation & Challenge
End of AIDES in 2040?
If everyone works hard, AIDS could be eradicated by 2040. It is for this reason that AIDES, a major player in the fight against AIDS in France, wanted to deploy an innovative e-fundraising campaign to mobilize crowds.
Strategy
Humor, not war.
Accustomed to anxiety-provoking and guilt-ridden campaigns, the public needs change. We decide to bet on positive and uninhibited communication to better carry the brand's message. Our goal: to give life to a universe where sex is king, thus dramatizing the conversation.
Creative idea
"Panic in Sexopolis"
"Panic at Sexopolis" is a single panoramic image, long enough to contain 10 chapters and an epilogue. His story is revealed inch by inch as donations appear, and his offbeat and uninhibited humor hangs from the first images.
Results
A viral success
100% of the fundraising goal achieved
Many press reports
25% of new donors, the priority target of the operation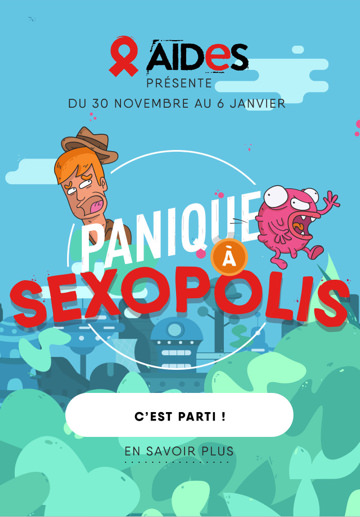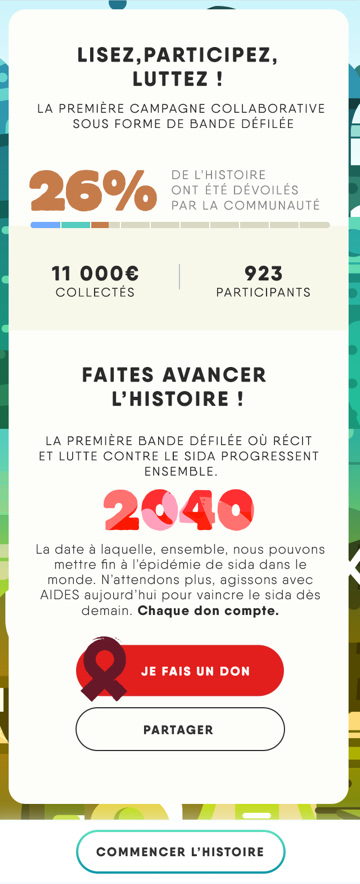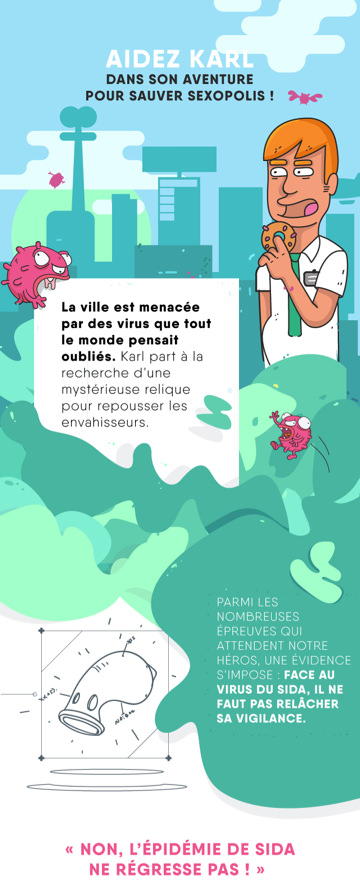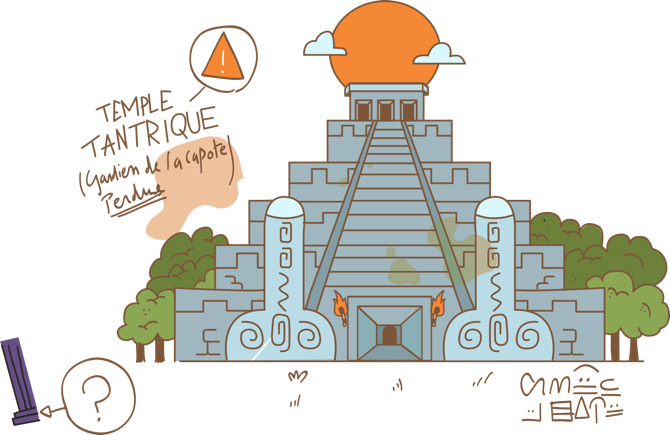 A parade band whose history progresses at the same time as the fight against AIDS.