Advice, creativity, craft ...: the new role of digital agencies.
An increasingly heavy and obvious question hangs over the communication market: can we do without the services of a communication agency, especially digital?
It's both a question of simplicity and complexity.
Simplicity, because campaigns can be monitored very simply thanks to direct access to the targets and tools offered by the multitude of players on the market, between GAFA and startups that have a foothold in the world of agencies, often correlated with data.
Complexity, because the scope of practice and the number of contact points are so numerous, that it is now essential to devote internal teams to it. This is to coherently direct a global action related to the acceleration of all communication topics. Especially since the providers, from production consultancy, are more and more varied and numerous, often changing models as well as shirts.
Innovation, in the sense of digital transformation, 10 years ago carried by agencies (digital, therefore), has changed division. Yesterday, small agencies could master a database and act with a few homemade tools with their customers. In view of today and the GDPR, this is obsolete DIY. Innovation is the domain of specialized companies: small cutting-edge startups that focus on a single subject, or giants that crush the market. Even Publicis or other behemoths in the com can hardly fight by creating announcement effects on artificial intelligence. It's a core business story, like it or not.
The downside of rationalization.
Would a strategy, internal teams (from marketing managers to graphic designers) and some good monitoring tools suffice to move forward independently? An easy shortcut would be to deduce that we can do without agencies to build and activate our communication strategy. This internalisation of skills makes it possible to optimize the cost, to set up a cruising speed, to monitor its campaigns and its ROI with the greatest proximity. You know your business better than anyone and a close guard will always be more reassuring than an outside element. Young startups, whatever their talent and their growth index, often have this reasoning, due to the lack of experience in the pure field of communication.
But to progress in such a rational way is to forget that communication, the emergence of the media, is anything but a long-distance race. Habits, loss of motivation, automatisms, close the field to the flashes necessary to continue to exist in terms of notoriety, image and therefore the development of your market shares.
Powerful media platforms, with a user-friendly interface, give the illusion of autonomy that is ultimately quite hollow. Associated with the production of content whose creation and message are only marginal devices, the risk is to sink into redundant and inbred communication. It is to avoid shortness of breath in the medium term that it is necessary to establish links with a good creative agency. A partner who will get to know you as much as she will constantly push you.
Talking about sprinting more than agility
Many agencies promise agility but we prefer to talk about sprinting. Agility means flexibility, listening, perfect adaptation to your teams. But you expect above all a tangible result, but often fast and effective. Whether you want to redesign your website, think of a new creative communication strategy or revise your image through a new graphic and editorial charter, the experience and the outside eye of an agency take on all their meaning. Its goal will be to take you as quickly and efficiently as possible, towards a goal imbued with a sum of ideas and complementary and invigorating actions. Beyond the idea, it is its ability to offer ambitious achievements, combining technology, design, video, emotion that defines the value of a creative agency.
At the opposite extreme, the disappointing error often comes from the fact that some advertisers wait for agencies to disrupt their business, understand it better than they do, and set up war machines that they will maintain over the long term. If you are thinking of going all-in, an agency is also not there to take the reins of your responsibilities. She is there to sprint with you and take a leap forward.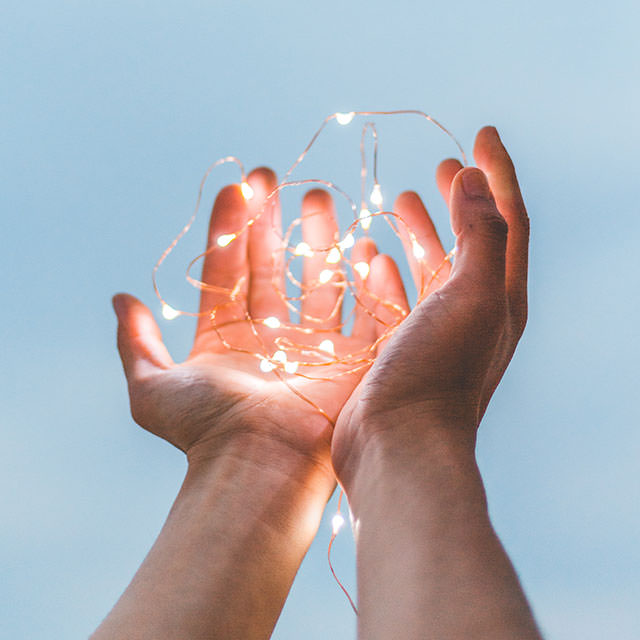 The strength of the three Cs

If any of your issues relate to one or all of the following concepts, then you probably need an agency.

Le conseil. Une agence est tous les jours à l'affut des meilleures stratégies créatives pour mieux en générer. Elle a surtout, grâce à sa variété de sujets, la capacité à ouvrir des voies surprenantes, alors que vous observez majoritairement vos concurrents directs. La base du conseil est d'hybrider vos habitudes avec de nouvelles pistes.

Creativity: Even if it is not reserved for agencies, it is their core business. It is difficult to isolate it internally and reproduce it endlessly. We need a constantly evolving soil, between power and almost instability. It is a strength and a risk that agencies carry. As we often repeat, without courage, ideas do not come out of the TPP. If there is the creativity of the scientist, we also think of the strength of emotion, essential and too often forgotten … wrongly.
The craft (or quality): Talent comes and stays in the agency for this desire to do and do things well. Because it is an image profession, agencies are capable of making it a corporate culture, a decisive coherence of action.
Whatever it seems, the role of agencies tends to rise and become ennobled. The digital artifacts are evaporating in the transformation that is now largely underway. There remains intelligence, the human service capable of imagining, creating, fascinating and surprising your market over and over again.
Vous voulez en parler avec nous ?
Pourquoi ne pas se rencontrer pour échanger autour d'un projet ou d'une technologie ? Nous serions ravis de partager notre vision des choses !
Contact us