Chateauform 'lights up the start of the school year with Sweet Punk.
Châteauform 'has been able to base its reputation and success on friendliness and word of mouth, offering a unique and signature experience for these corporate events.
Anne Griffon, Head of Marketing, declares: "In this unprecedented period for companies, we were keen to carry our raison d'être loud and clear" to weave links between women and men, through an original campaign and shifted. "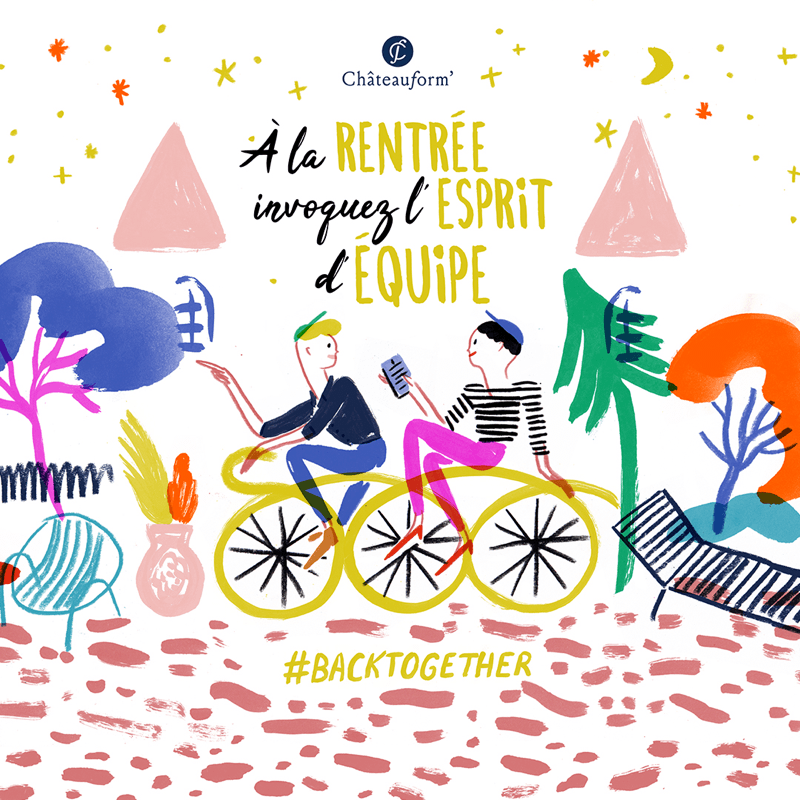 In order to move away from the classic imagery of places and activities in "catalog" mode, Sweet Punk has created a collaboration with artist Edith Carron around the theme #backtogether and the special bond that unites company employees.
We wanted to use the illustration to draw attention to the spirit and soul of Châteauform 'without falling into classic codes. The line of childish appearance, however, has an elegance that adapts perfectly to the worlds of premium and luxury.

However, his illustrations can be both very engaging and graphic. The ideal treaty to bring modernity and vibrancy to the brand. A mixture of conviviality and social awareness.