Faites sensation et pimpez vos visos grâce à la réalité augmentée
Whether for teleworking or for aperitifs, it has become an essential tool for keeping in touch with colleagues and loved ones. But it's also a great opportunity to have a little fun in this confined daily life, thanks to augmented reality and the Snap Camera app.
Snap Camera, the magic of lenses in your visios.
Snap Camera, is a software that allows you to apply snapchats filters in your video conversations, whatever the tool you use: Teams, Whereby, Whatsapp, or Slack.
Concretely, Snap Camera applies the filters available directly to the video stream of your computer camera. A large library of lenses is available, sorted by categories, from WFH (Win From Home) to Funny, Cute or Gaming. What find the most suitable filter depending on the situation and the person (s) in front of you!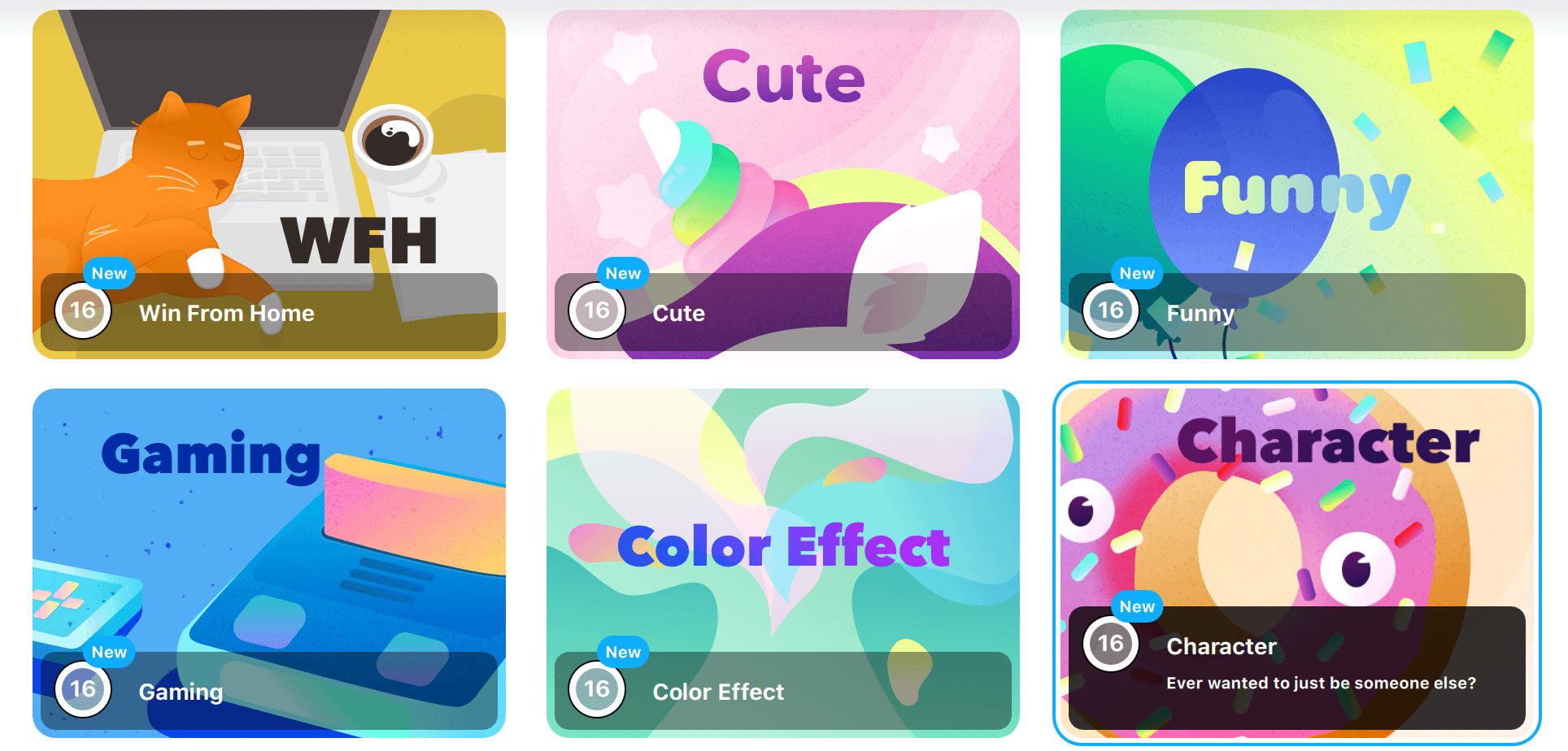 In concrete terms, how does that work ?
To make the difference during your visios and relax the sometimes somewhat heavy atmosphere of confinement, you can download the Snap Camera app:
Once some usage information has been completed, you will be given access to the download.
Start by closing the applications on which you want to see the filters appear (Internet browser, Teams, etc.) then install and launch Snap Camera.
For those most interested in the technical aspect of the application, note that the Snap Camera software creates a copy of your camera by applying the filter selected on the duplicate to the software interface.
To install it, nothing could be simpler:
Go to the settings of the software you want to use for your video.
There you should be able to choose a new video source called Snap Camera. If, on the off chance, this source does not appear, restart your computer!
On Teams, go to the settings menu then device Here in Teams: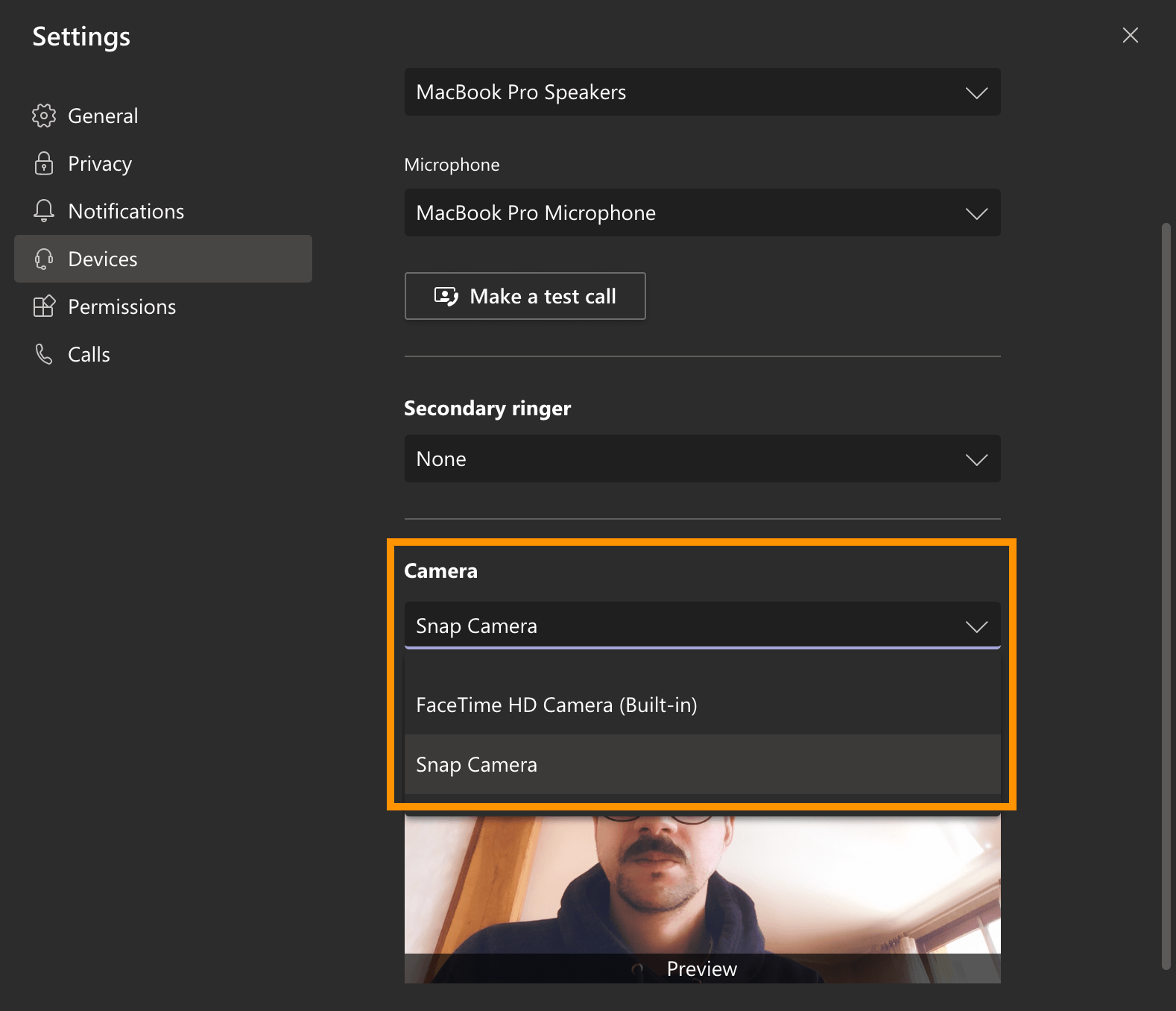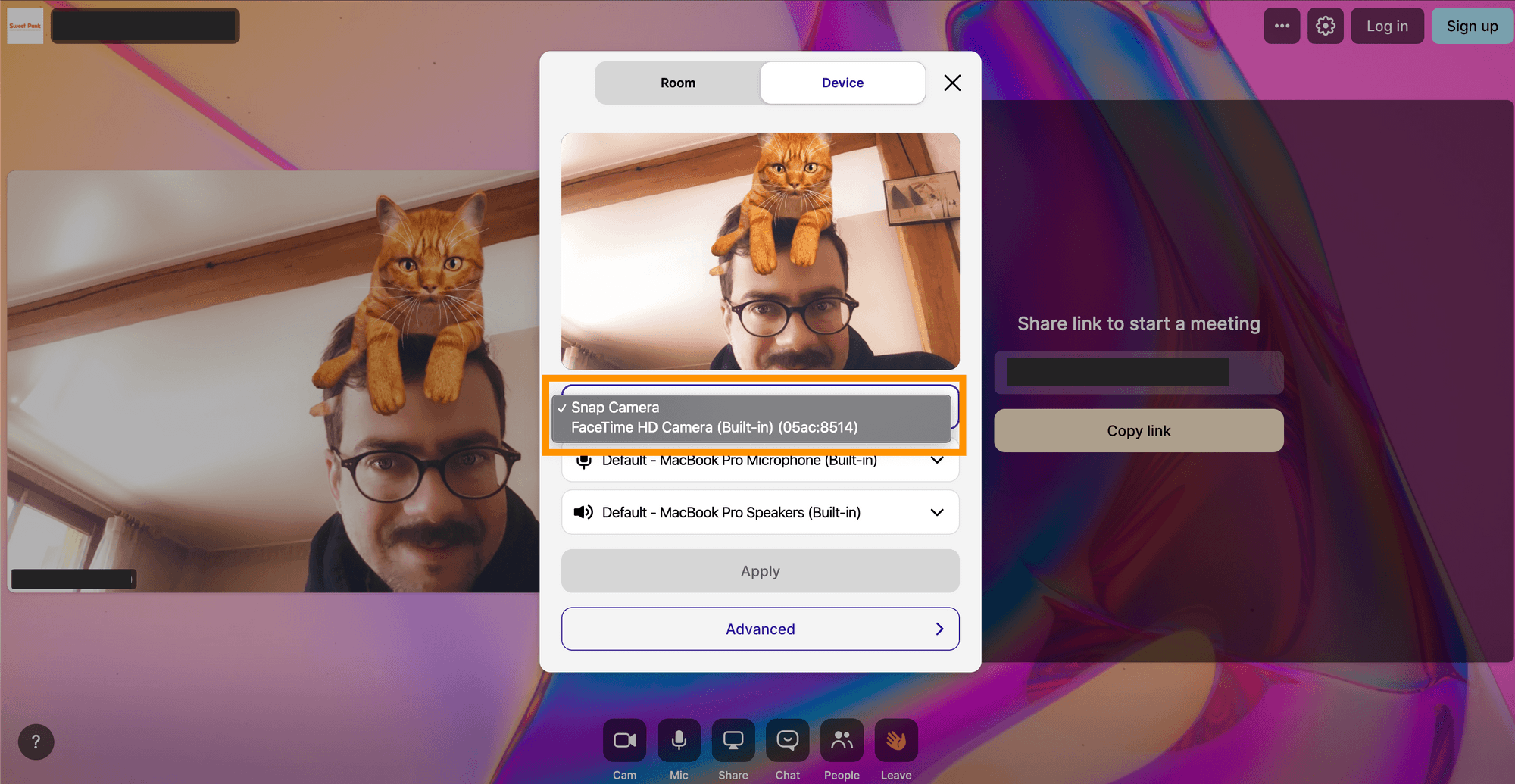 In Whereby (our preferred tool at the agency)
To change the filter, simply click on a new filter in Snap Camera and voila. Of course, you can switch the video source of the standard camera and cut Snap Camera to find a world without filters.
A lense for all occasions:
At Sweet Punk, we launched our first SnapChat filter to launch a rocket!
We then wondered how to make sure that all Europeans live the 100th launch of the Ariane rocket, which usually takes place in Kourou, Guyana, and make this dream of young and old, accessible to all.
Since then, we have also developed lenses for La Roche Posay or even for Essilor. And soon available, our Sweet Punk filter to create a sensation during your visios!