Bio invites itself to the table of political decision-makers.
Sectors
Associative / environment
Know-how
Film and Video
Activation / Campaign
Social media
#letsbio: The FNH mischievously challenges the state.
Situation & Challenge
Raise awareness to convince.
While a future Agriculture and Food bill is moving towards 50% sustainable products, including 20% organic in collective catering by 2022, the FNH warns of the need to give canteens the means to reach. To this end, it formulates an original proposal: the "Organic and Local Canteen Bonus". Challenge: Raising public awareness in order to gain broad support.
Strategy
Make children ambassadors for change.
To touch on such a sensitive subject, it is necessary to highlight the first concerned. With the aim of opening up the debate and creating dialogue with humor and lightness, the campaign places children at the heart of the discourse.
The digital campaign was able to raise awareness among the general public in a fun and educational way by giving them all the keys to understanding.
Results
Thousands of reactions on twitter
Dozens of press fallout items
25,000 signatures collected in favor of organic food in the canteen.
Ressources strategy
3 video spots
3 advertising capsules of daily life, a father and his son illustrate with humor how the canteen can become a model of education in organic and local.
A unifying hashtag: #letsbio
Short, fun, inspiring and easily remembered, this hashtag is the symbol of an impetus towards progress, that of eating well for all.
an argued media kit
A series of visuals that feed the digital debate and communication kit for the press and partner media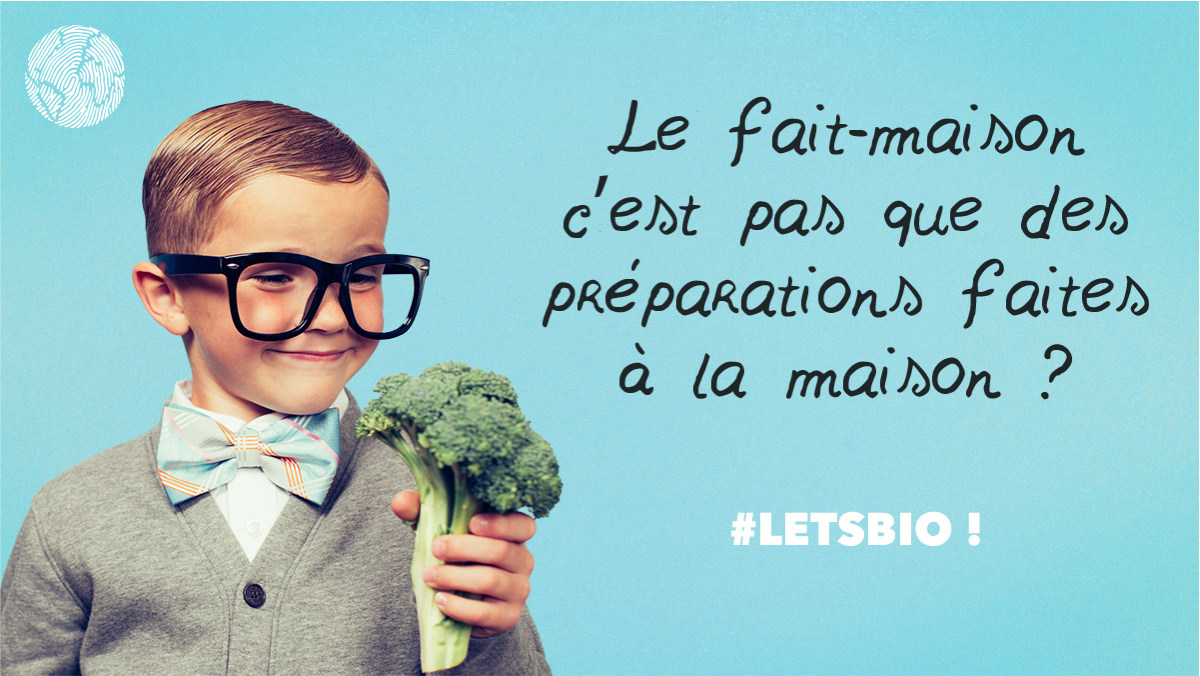 A campaign that puts its feet in the dish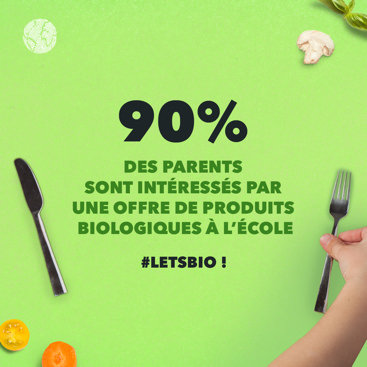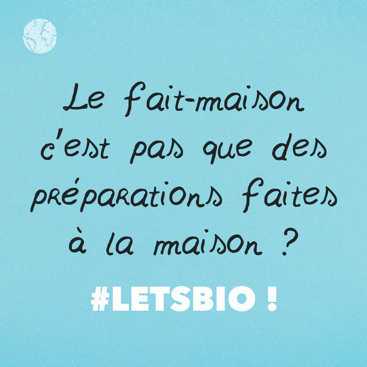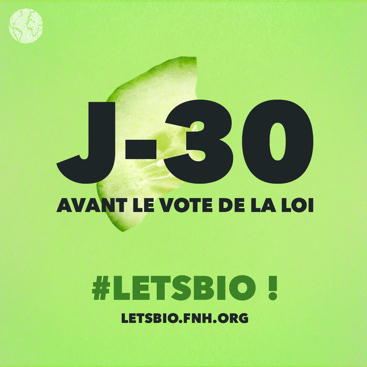 Food and drink for journalists
25,000 signatures collected in favor of organic food in the canteen.