Digital curtain lifting.
Make a website the filmmaker of the year.
Challenge
Project emotions on the big screen.
The Césars ceremony has built the history of cinema for 45 years, but its digital identity struggles to honor the big family of cinema.
Strategy
To tell the cinema as if we were there.
Like the greatest films, the site of the Academy of Caesar must have a script to match what it transmits. We wanted to offer the most beautiful setting to pay homage to cinema through the eyes of those who contribute to it.
Creative Idea
Worship.
The dark rooms and their iconography have seen generations of amazed eyes pass by.
Our site had to be timeless too.
A subdued universe welcomes the spectator on his journey through the heyday of cinema. Prestige and French elegance adorn the backdrop of this crossing.
The lights come back on, and reality catches up with us: the most prestigious ceremony of the 7th art finally has a digital setting that looks like it.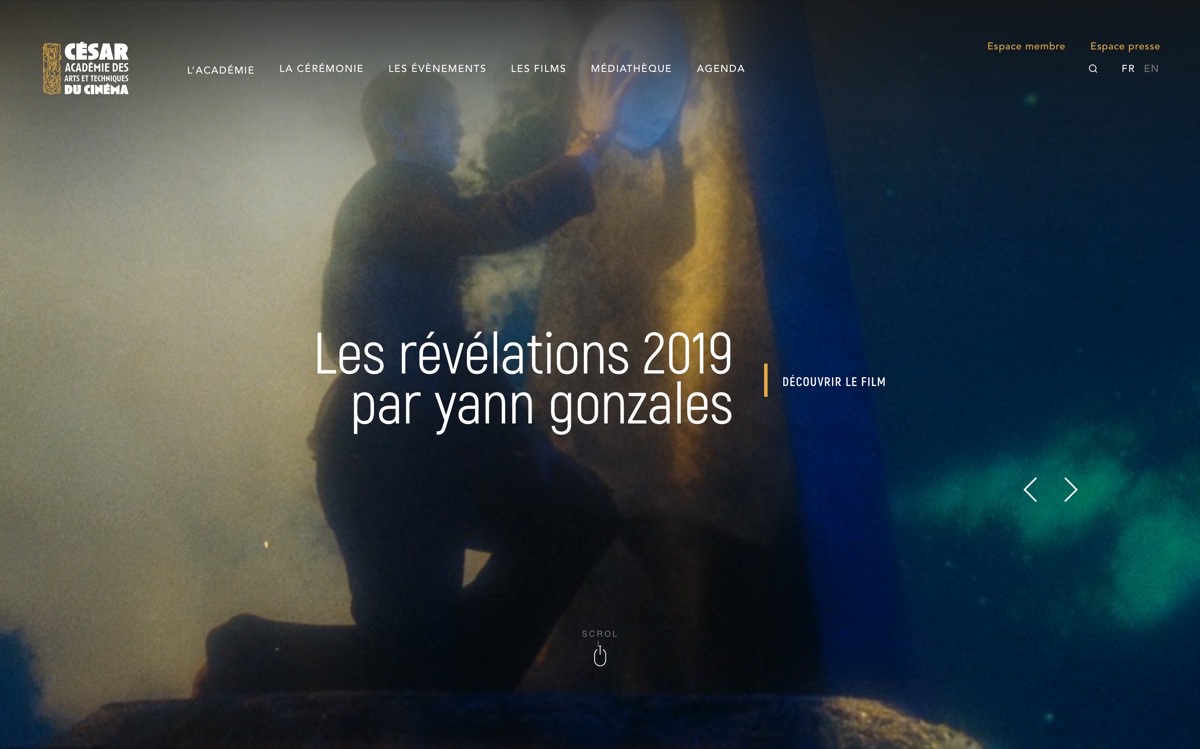 Half a century in the spotlight.
A journey through time and elegance.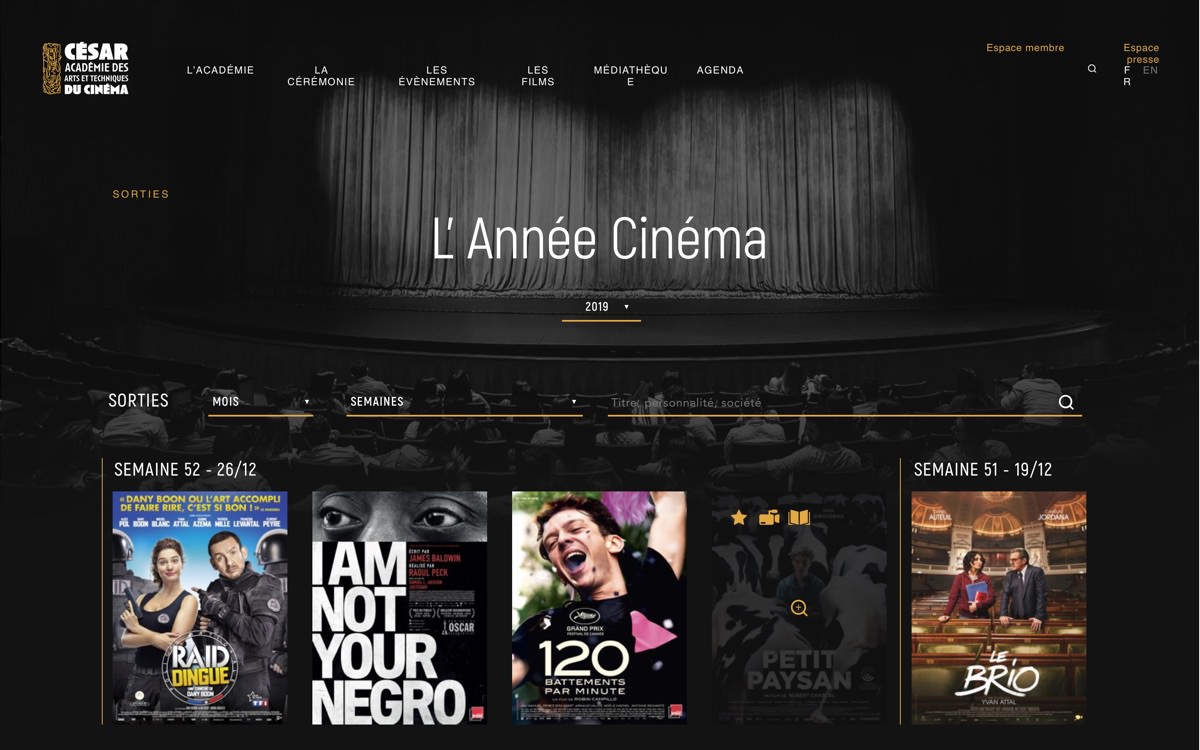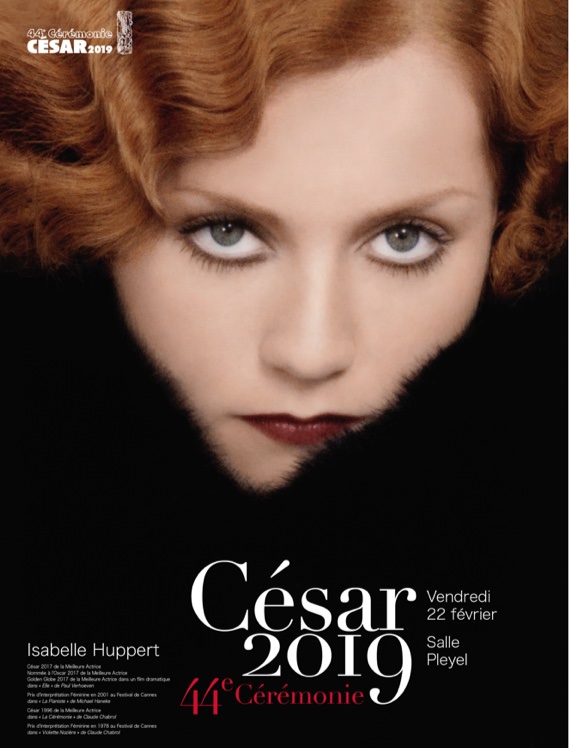 As the navigation progresses, a story unfolds before our eyes. The great family of cinema and its achievements come to life with all their splendor.