Sound concept for 40 years.
Know-how
Activation / Campaign
Brand content
Situation & Challenge
Celebrating 40 years of success with a double audience
With more than 250 launches and 40 years of existence, this anniversary deserves a communication campaign worthy of it. To reach the general public above all, thank these generations of employees who made this adventure possible. How to reconcile the two targets with decidedly different expectations?
Creative Idea
Create an electronic music album.
Ariane's technological universe and its positioning around wonder intersect 40 years of popular electronic music success. German Techno, French Touch … The idea of ​​making a music album was obvious. A way to unite millions of people, and delight the internal.
Ressources strategy
A real musical promotion campaign
An official album produced by artist Pyramid.
Internal vinyls and goodies (T-Shirt, Poster, USB keys, CD)
Use of Spotify, Deezer platforms …
Digital campaign
Video clip
Interview making of
Music press promotion
Results
By perfectly meeting the objective of reaching both targets, the operation has so far been the brand's biggest unifying success in terms of communication campaign.
Full support from internal teams (strong involvement of the CEO)
Dozens of press releases
3 million plays
Success and double reissue of the vinyl support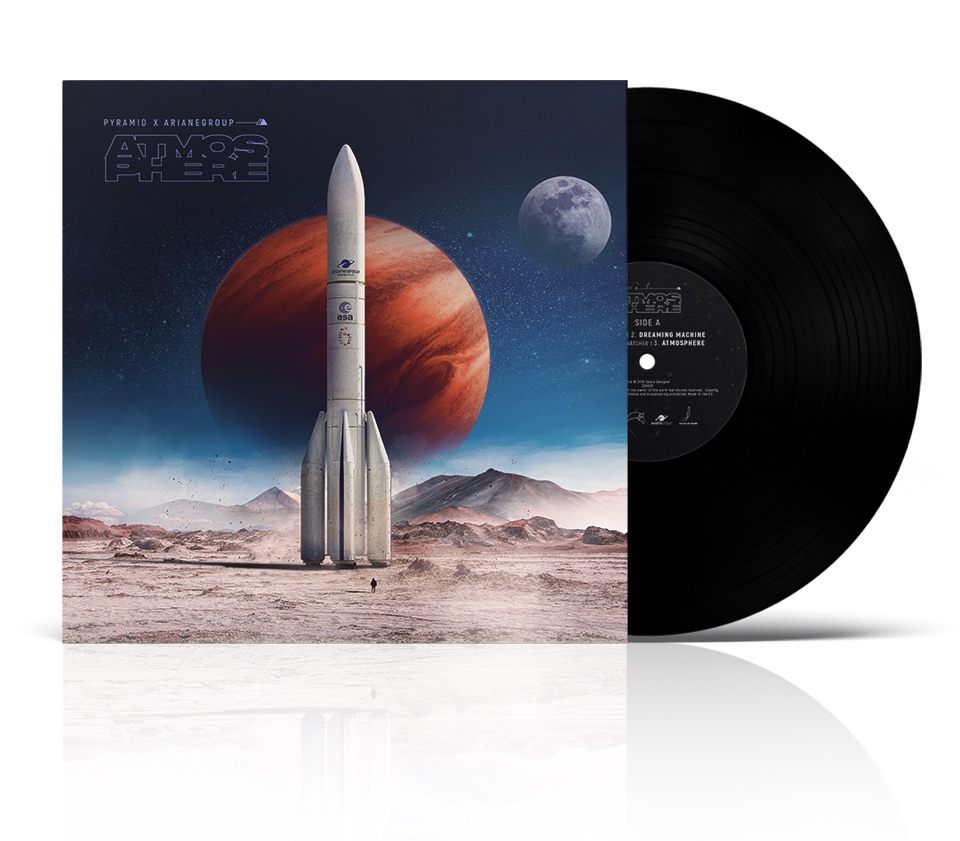 The album
A work of the prodigy of the electro Pyramid
Atmosphere is a real EP, a jewel of electronics, retracing the story of Ariadne. The different pieces chronologically tell the main steps that allowed the rise of the brand. From Vision to Space echo, the music retranscribes the human genius, the humility, the passion and the temerity which made it possible to launch Ariane. From that famous December 24, 1979 to the plans for the future: to the moon and beyond.
Listen on Deezer
Listen on Spotify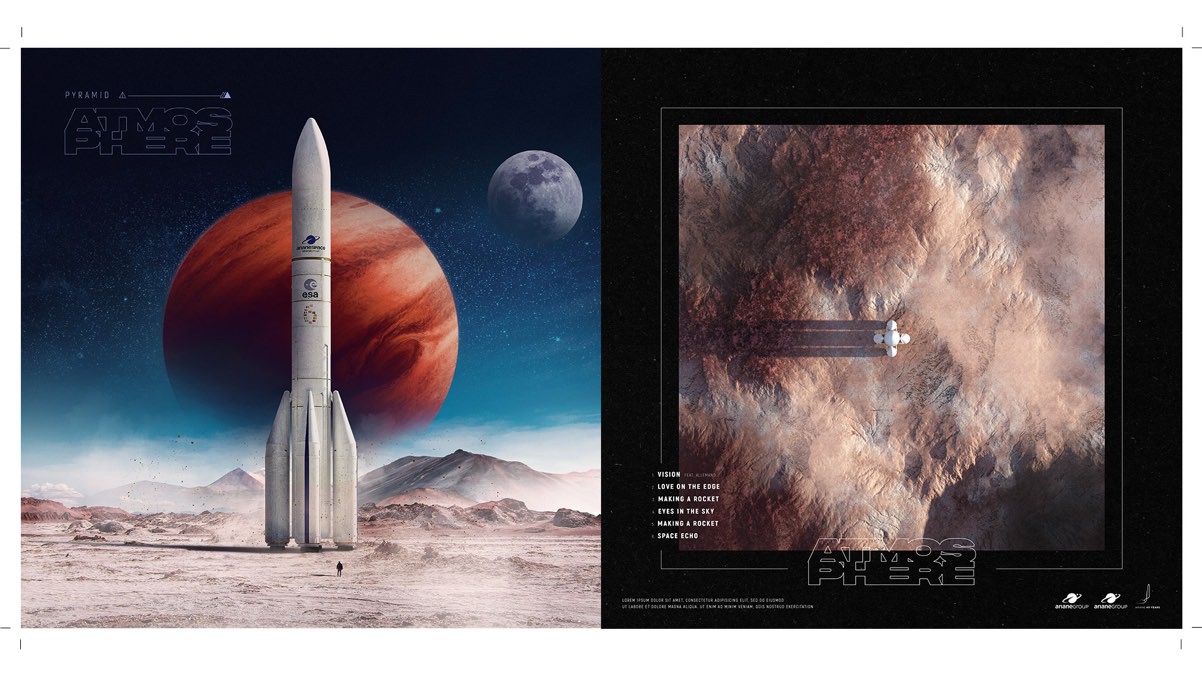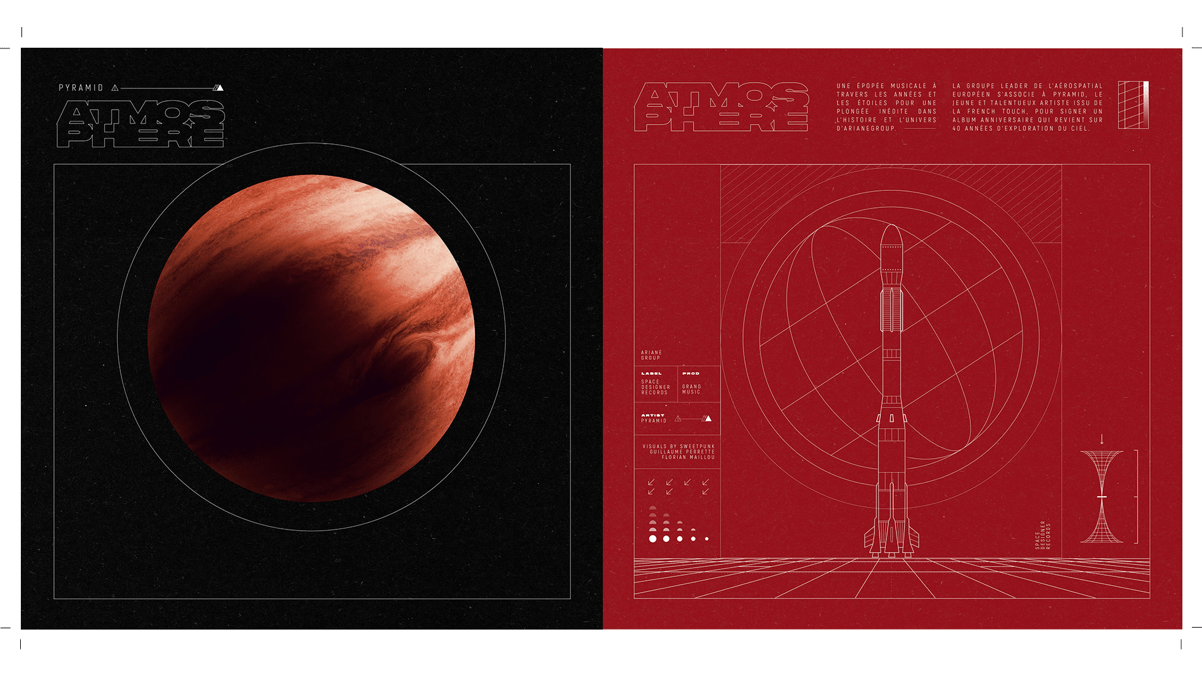 Electronic music and Ariane celebrate 40 years of popular success.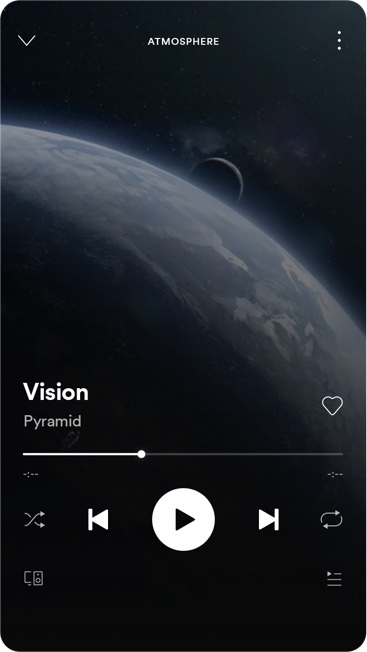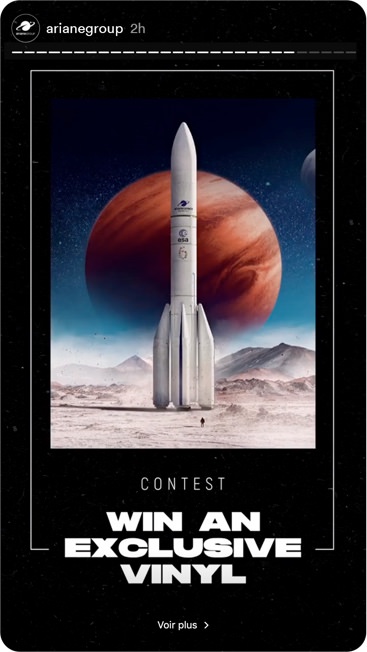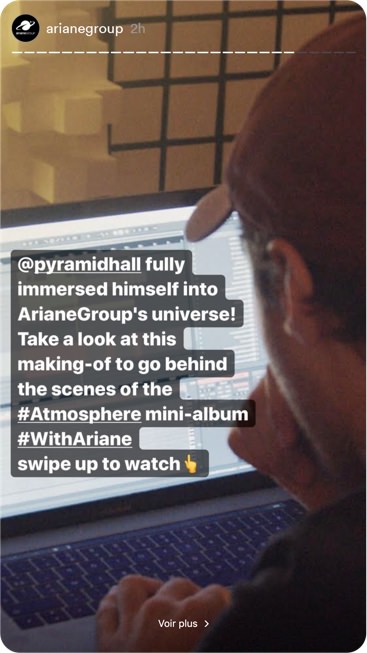 Make it. Clip it. Send it. Technologic.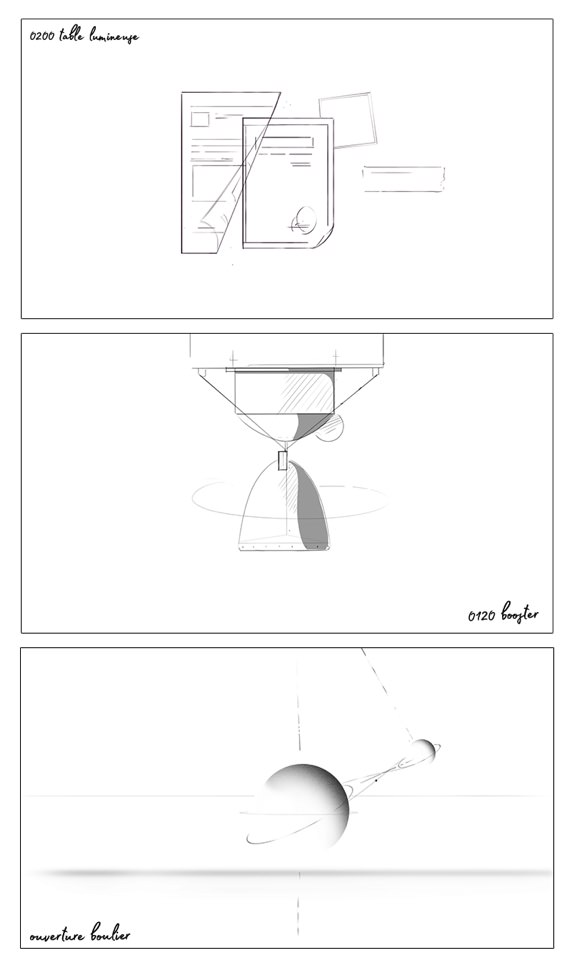 A superb clip combining 3D and archive images illustrates the album's flagship songs.
Promotion
Goodies have good
With the creation of the album and its graphic universe, the campaign was organized around paid social media and RP. With the album a magnificent vinyl, collector's item, was published as well as thousands of t-shirts and posters for each of the group's 9,000 employees.
Several Instagram filters have been developed to accompany the release of the album.