Ariane Group marks its territory.
Know-how
Brand strategy and advice
Rewards
Stratégies Design (Or)
Top Com Corporate (Or)
CSS Design
FWA
Stratégies Digital (Bronze)
Stratégies de la communication éditoriale (Argent)
ArianeGroup puts its brand into orbit.
Situation & challenge
While everyone has dreamed of space, no one has dreamed of ArianeGroup yet.
In a tense context where access to space is being privatized, the group is struggling to emerge in the face of competition that is breaking the codes of the sector.
Strategy
Fascinating with wonder  
Evolve the brand from a shadow expert position known only to industry, to a symbol of culture and entertainment aimed at the general public. Objective: to move from a difficult to understand business promise to a service promise that is as readable as it is captivating, access to space.
Identity
An immersion in the group.  
The Ariane Group effect begins with the appearance of its logo. We extend this universe into a visual experience as realistic as it is emotional. Based on a deep black, technical visuals and typographies combine in assertive elegance.
Website
A site thought of as a journey  
Convince industrialists, fascinate future engineers and captivate the general public. The new Ariane Group digital showcase was designed as the first experiential BtoB site in which navigation is inspired by a space takeoff.
See the case study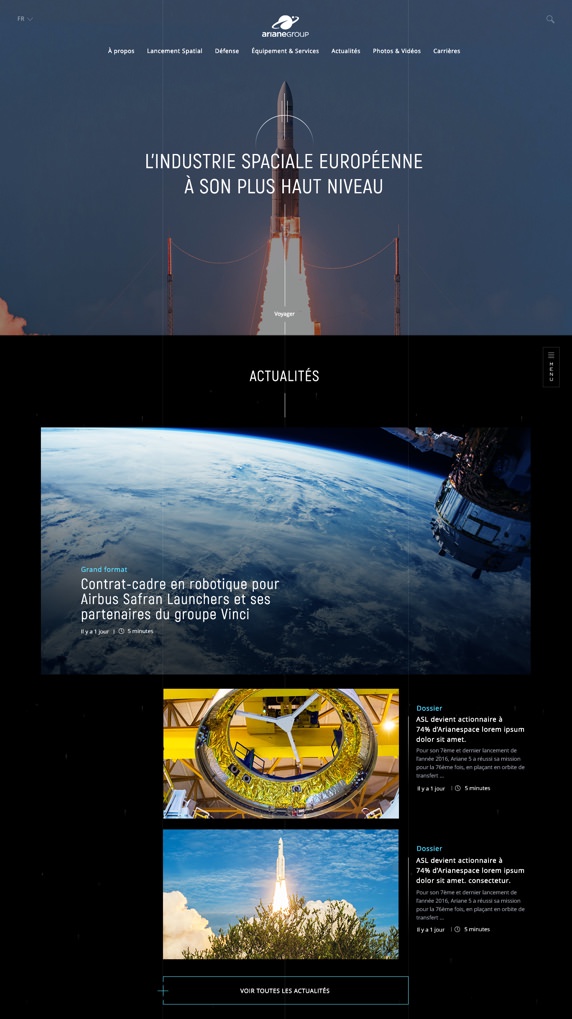 Activation
Take Ariane off at the corner of your street  
The 100th launch will be all in power. Sweet Punk is designing a campaign that lives up to its European impact. An immersive film, conceived for the cinema and relayed in digital, sets the tone. A Lens Snapchat promoted by an ESA astronaut, as well as a Twitter quiz involving UGC, strengthens proximity to the targets.
See the case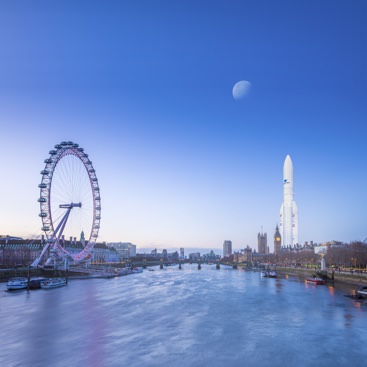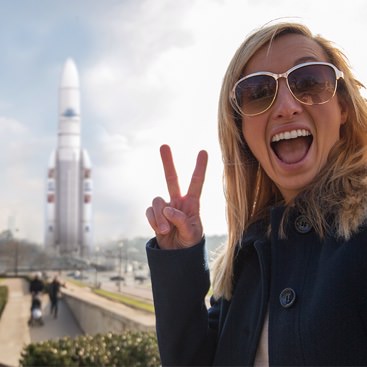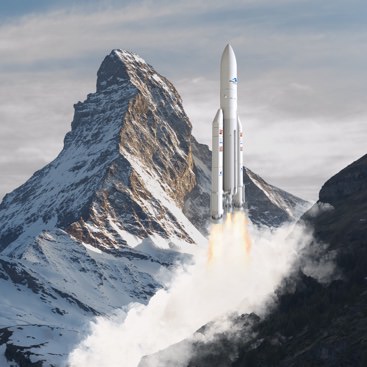 Activation
Dancing with Rockets  
Ariane's 40th birthday is breaking the codes of the sector: an exceptional collaboration with the young prodigy of electro Pyramid (Ed banger, Kitsune).
The campaign was entirely imagined as a classic album promotion: RP, Clip, and obviously broadcast on music platforms.
See the case
Community Management
Entertain to convert.  
The first step on the moon has been taken, but the life of a brand is a marathon. The love of its fans for ArianeGroup grows over time with strategic content to retain them.
See the case